by Maddison Edwards
I started going to the Eastern Iowa Arts Academy around eighth grade. One of my first experiences was going to a Saturday Open Studio. I've gone almost every Saturday since. Here I was, a young teenager, being trusted and encouraged to play and explore every art material in the studio. I have been given the tools to express everything and anything I wanted too!
The Eastern Iowa Arts Academy has also offered me a space full of artistic people that was safe and inclusive. No one discouraged me or anyone else from their passions. I was allowed to fail and know that it was okay to. I have learned a lot from mistakes, and most importantly, not to be ashamed of them.
All of these wonderful things come together to what I believe is the most powerful aspect about the Eastern Iowa Arts Academy— acceptance. Acceptance in other people, but also in yourself. Our teenage years are some of the most crazy, confusing, frustrating, changing, and exciting parts of our lives. It's a very important time in discovering who you are and who you want to be. To me, art is one of the best outlets for personal exploration. You don't have to become a famous artist and build an artistic career, however, art will help your relationship with yourself. You'll also be able to understand others by the art they produce. The Eastern Iowa Arts Academy allowed me to grow not just as an artist, but a person as well.
This program has also introduced me to the art community. I have meet so many inspiring individuals in the art field. I've learned about jobs I never knew existed! Through the Arts Academy's programs and teachers, I have become confident in pursuing an artistic career. I am now attending Iowa State University's design college as a freshman majoring in graphic design and aiming to minor in art history.
Thanks to the Eastern Iowa Arts Academy, I am confident in where my life is taking me!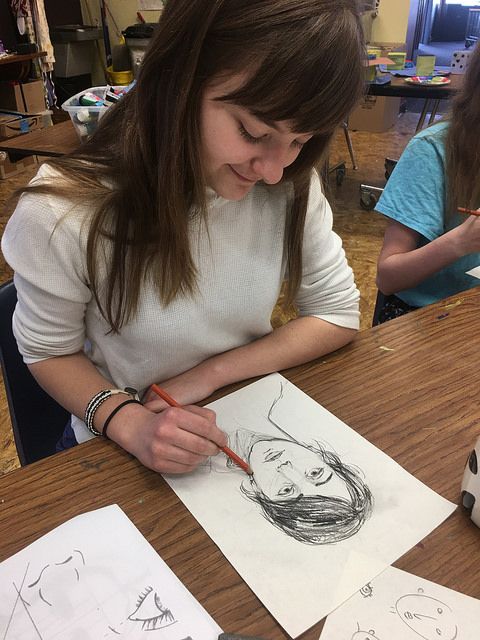 Loading Conversation