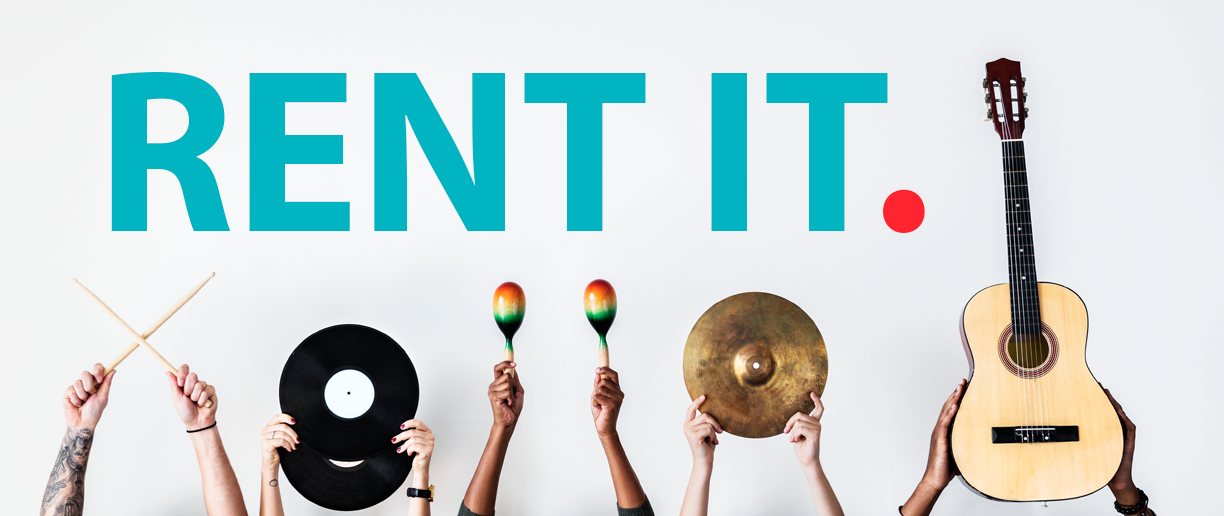 Electric guitars
Acoustic guitars
Ukuleles
Bass guitars
Drums
Keyboards
Amps
iPads
Recording Studio
Rehearsal Space
Party Space
Team Building
Music & Art Rentals
Here's your opportunity to try something new!
Instruments & Music Gear
Instrument and music gear rentals are available to our Members. Our rental process is easy! Submit a check for a downpayment which will be returned to you when you return the instrument in good condition. Yep, so basically, you can rent an instrument/piece of equipment for free!
Recording Studio

Want a space to record your new podcast? We've got the perfect studio set up for you at low costs.
Want a space to record your new album? We've got the engineers, gear, and studio space to get the job done (call us for rates and options). Visit our Facebook Page for more details.
iPads

Want to get creative with Procreate or GarageBand? Rent one of our iPads. iPad rentals are available to our Members only.

Party and Event Space / Team Building

Want to throw the best birthday party or family gathering you've ever had? Or maybe you want to try something new for your annual team-building activities. Rent our art studio space and use all of our art supplies, or arrange for a private art class to be taught to you and your group. Or go the music route and have access to our instruments, sound equipment, and a professional musician as you and your crew pretend to be rock stars for the day! Contact us for rates and more details.
All rental money goes straight back into the program so we can bring the arts to our local community!
Need Lessons?
Just ask! We'll get you set up with professional, qualified instructors who care about your success in art and music.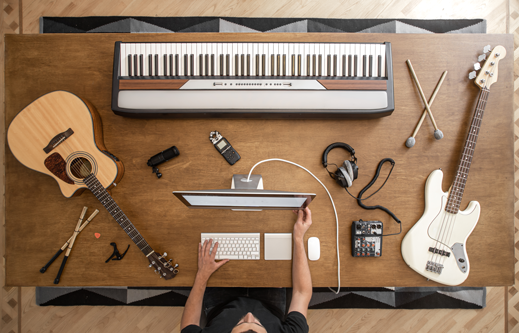 Call or email us for more information!
Or drop us a line here, and we'll get back to you!