---
Generosity Rocks!
We believe in the power of the arts.
We are so proud to be able to offer financial assistance to students and families in need - and your dollars help make that possible!
EIAA relies on grants, corporate, business, and individual donations to keep our art and music programs accessible to all area youth.
There are so many ways to give! Keep scrolling to find the perfect way for YOU to give. Thank you for changing the lives of our area youth with your generosity and support!
---
What does a sponsorship provide?
Assists with additional rehearsal fees
Helps repair and restring member instruments
Assists with director's additional pay for offsite gigs
Helps supply gas, water and other essentials during gig season
Provides band t-shirts or other swag
---
Become a Sustaining Giver
Donating $13/month for one full year can pay for a membership, Rock Academy fees, classes throughout the year, or private music lessons for a student in need! A little bit goes a long way.
---
Donate Any Amount Online
If you'd like to make a donation towards anonymous membership fees, Rock Academy tuition, or any of our operating expenses
Click one of the payment icons to donate online. Use your debit/credit card via PayPal (you don't need to have a PayPal account), donate via Paypal if you have an account, or Venmo us (@EasternIowa-ArtsAcademy)!
---
Membership
Gift Certificate
Give your favorite K - 12th student a gift certificate for one youth membership to the Music & Arts Studios. Valued at $192. Gift Certificates will be mailed to the address you provide within 7 days.
Donate a Membership to a Kid in Need
The cost of a yearly membership at our Music and Arts Studio is $192. Part of our mission is to offer access to the arts at little or no cost, which we are able to do for an increasing number of students every year, thanks to our financial aid fund. Please consider donating towards a membership for a student in need!
---
Donate Supplies
See our wish list and donation policy. You can buy supplies from our Amazon Wishlist and have items shipped directly to us!
---
Donate Snacks
We like to give each kid a little pick-me-up after they get off school so they can be fueled for creativity during their classes or rehearsals. We provide thousands of snacks to students each year at our in-school classes as well as classes at the Music and Arts Studios.
Drop off individually wrapped snacks to the office, or click the "GO" button to be directed to our Amazon wishlist to have snacks shipped directly to EIAA!

One request: Peanut-free snacks, please!
---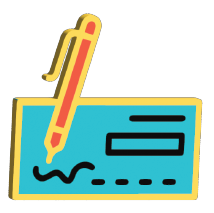 Write a Check
Please mail it to our offices at
1841 E Avenue NE
Cedar Rapids, IA 52402
---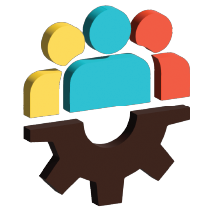 Workplace Contributions
Many businesses offer giving benefits, matching funds and/or paycheck withholding for charitable giving to your choice of organizations. Check with your employer to learn about their programs and policies and to request your contribution be directed to the Eastern Iowa Arts Academy.
---