ART. MUSIC. DRAMA. DANCE. CREATIVE WRITING.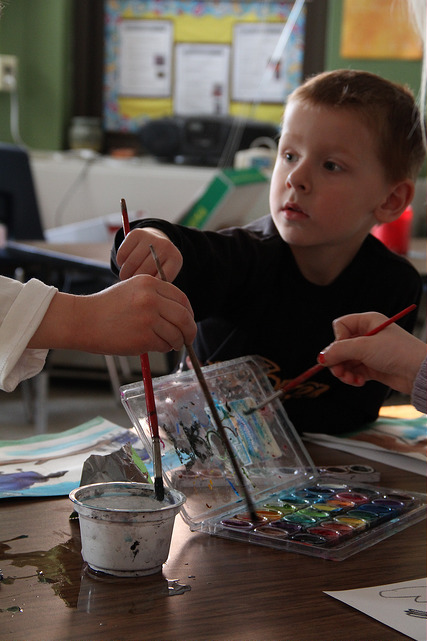 Eastern Iowa Arts Academy offers a wide variety of after school classes in area schools, free of charge. The classes are scheduled in eight week terms for the fall and spring and a six week term in the winter.
Term dates for the 2018-2019 school year:
Fall (8 weeks) – September 16 – November 8
Winter (6 weeks) – January 21 – February 28
Spring (8 weeks) – March 23 – May 15
Registration for the term open three weeks prior to the start of the term.
Fliers for the classes are placed in the Virtual Backpack for the school where it is taking place as well as being distributed at the school. Typically the classes are announced during morning announcements.
We follow the CRCSD school schedule for holiday and school break closings.
FREQUENTLY ASKED QUESTIONS
How much do the After School Classes cost?
Classes are offered at no cost to participating students in the Cedar Rapids Community School District, and the College Community School District.
Can Home School students register for classes?
Students in home school programs who are registered with the Cedar Rapids Community School District may enroll in the classes at locations in the district.
Are After School Enrichment Classes offered at any other locations?
EIAA offers classes at its Music and Arts Studios (MAS) located at 1847 E Avenue NE. In order to take classes at this location a membership is required.
Is there a class at my child's school?
Winter Term 2020 classes are taking place at the following schools:
Cleveland Elementary
Garfield Elementary
Grant Elementary
Harrison Elementary
Hoover Elementary
Johnson STEAM Academy
Kenwood Leadership Academy
Pierce Elementary School
Truman Elementary School
Wright Elementary
Prairie Creek Intermediate School
Roosevelt Creative Corridor Business Academy