ART. MUSIC. DRAMA. DANCE. CREATIVE WRITING.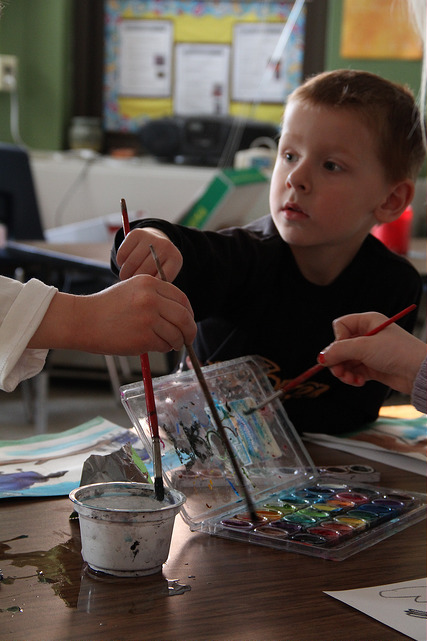 Eastern Iowa Arts Academy offers a wide variety of after school classes in area schools, free of charge. The classes are scheduled in eight-week terms for the fall and spring and a six-week term in the winter.
We are watching COVID-19 recommendations
The Eastern Iowa Arts Academy, like all of Cedar Rapids' beloved community organizations, is doing its best to gather reliable information, from the CDC (www.cdc.gov) and the Iowa Department of Public Health (www.idph.iowa.gov) in response to COVID-19. We are following the lead of the Cedar Rapids Community School District and monitoring their decisions. Meanwhile, we have opened EIAA's Virtual Classroom where there are lots of fun opportunities to keep your creativity flowing.
If you are a user of our Amila registration platform and want to be sure we have your correct email address, and emergency contact information please contact us (lauren@eiaaprogram.org). If you have had any prior difficulty receiving email notifications from Amilia about your enrollment in a class, now is a good time to update your account. It may be that you have not received or accepted an invitation from us. We can resend an invitation that has a 24 hour window of acceptance. Please contact us to let us know if you would like us to resend an invitation. Once you are in the system you can login and check your registration status. See our Blog post for more and check back on this page for updates specific to classes taking place in the schools!
FREQUENTLY ASKED QUESTIONS
How much do the After School Classes cost?
Classes are offered at no cost to participating students in the Cedar Rapids Community School District.
Can home school students register for classes?
Students in home school programs who are registered with the Cedar Rapids Community School District may enroll in the classes at Cedar Rapids School District facilities.
Are After School Enrichment Classes offered at any other locations?
EIAA offers classes at its Music and Arts Studios (MAS) located at 1847 E Avenue NE. In order to take classes at this location a membership is required. Financial aid is available to help with membership fees, please contact us for more information.