Board of Directors
Meet the board of directors for the Eastern Iowa Arts Academy
Chad Greenlee - President
Regional Sales Manager – Collective Data
As Regional Sales Manager for Collective Data, Chad is responsible for creating and developing strategic partnerships across the country and primarily the west coast. Collective Data provides high-end asset management software that supports private companies and government agencies.
Prior to joining Collective Data in 2019, Chad spent nearly 13 years in various leadership and sales roles with Iowa Realty and GreatAmerica Financial Services.
Chad received his Bachelor of Business Administration degree in Marketing from Mount Mercy University and is a member of the Athletic Hall of Fame..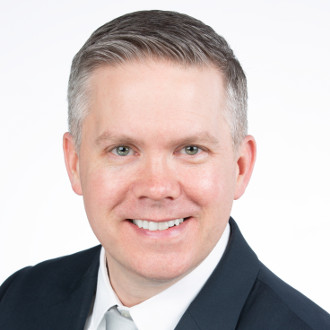 ---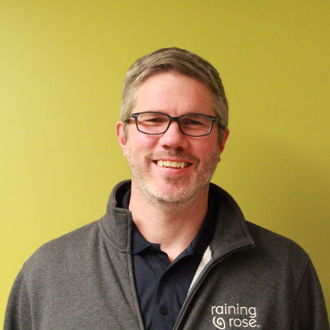 Kyle Hach - Vice President
Vice President of Operations – Raining Rose Inc.
I have been on the EIAA board since July, 2015. As a graduate of Mount Mercy College, with a degree in Art Education, I have lived in the Corridor 14 out of the last 17 years and appreciate giving back to the community in any way possible. The three years that I lived outside of the Corridor, I was an art teacher at Oelwein High School. After teaching art in Oelwein, I was fortunate to join a growing company in Raining Rose but was left with a strong desire to remain connected to the Arts. As soon as I heard about the mission and vision of the EIAA, and the organization's focus on providing arts to the kids of our community, the decision to join the EIAA Board and contribute in any way possible was an easy one. I still find time to enjoy art while at home, with my media of choice for the past few years being charcoal. 
---
Elsabeth Hepworth - Secretary
Multimedia Specialist – True North Companies
Elsabeth is a personable and driven professional with experience in social and multimedia marketing, corporate culture, and secondary education. Her skills include website maintenance and design, social media strategy, proofing/copy writing, and Spanish proficiency. At TrueNorth, Elsabeth collaborates with divisional leaders and EVPs to update and maintain websites, blogs and social media sites. This collaboration allows them to determine and exceed internal client expectations related to video, web, presentation, and print design requests.
Elsabeth has bachelor's degrees in English and Spanish from Simpson College. She also attended the University of Iowa, where she earned her Masters in Teaching.
Elsabeth is an active member of TrueNorth's Casual for a Cause and Culture Committee. In her spare time, Elsabeth volunteers at NewBo City Market, the Eastern Iowa Arts Academy, and the Catherine McAuley Center.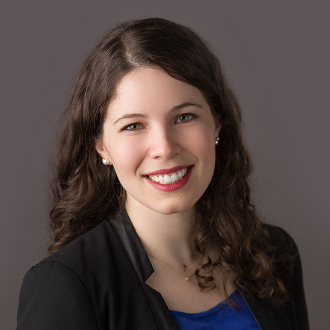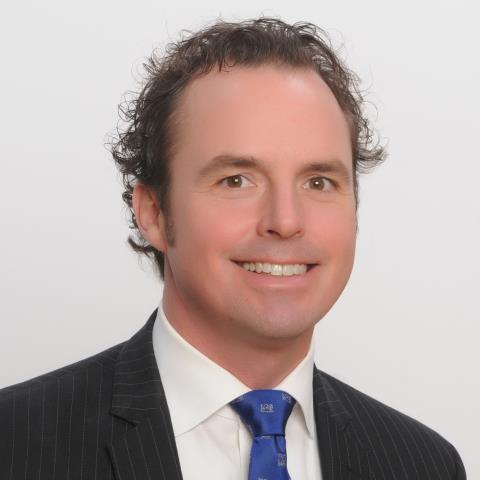 Todd Barker
Financial Advisor, Vice President – Merrill Lynch Wealth Management
Todd was born in Iowa and grew up in Cedar Rapids. He is very active in the community serving on numerous boards. In addition to sitting on the board for the Eastern Iowa Arts Academy, he currently serves on the City of Cedar Rapids Board of Adjustment, the board of the Linn County I-Club, and on the Finance Committee for First Lutheran Church. He actively supports many other organizations. He has previously served on the boards of the Cedar Rapids Area Chamber of Commerce, the Cedar Rapids Museum of Art and Orchestra Iowa. Todd is a graduate of the University of Iowa with both a B.S and a B.A. He also earned an MBA from the Henry B. Tippe School of Management at the University of Iowa, concentrating on finance and accounting.
Adam Burger
Client Accounts Manager – Strategic Print Solutions
Born and raised in Cedar Rapids, I am also proud to point out that in addition to serving as an EIAA board member, I am also a former student of our Co-Executive Director David Griffin. I am the Sales Manager at Strategic Print Solutions in Hiawatha and I've been with company for 11 years. I have a BS in Organizational Management from Morningside College as well as an AAS in Music Production from McNally Smith College of Music. My wife Dana is a teacher in the Cedar Rapids Community School District and we both have a passion for being active members in our community. We love to spend time outdoors with our two dogs Pearl and Chip.
As long as I can remember, music has been a part of my life in some form or another.  My instrument growing up was percussion, however I can play the piano and a couple riffs on the guitar. I've been involved in rock bands, drumlines, show choirs, concert choirs, jazz bands and number of recording sessions. I love how music and art can set your mind free with creativity. I also love that the Eastern Iowa Arts Academy helps individuals young and old find that creative space and freedom!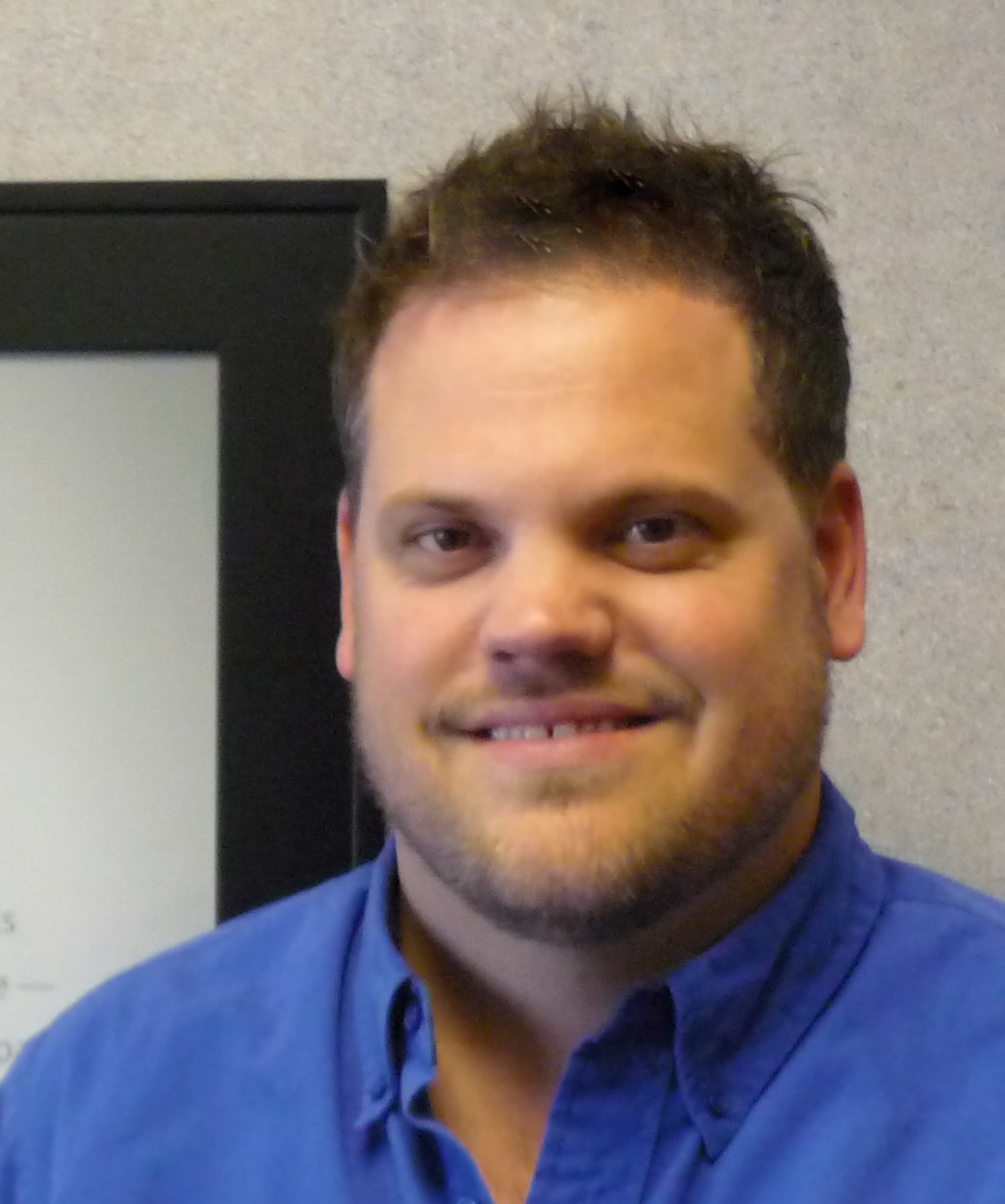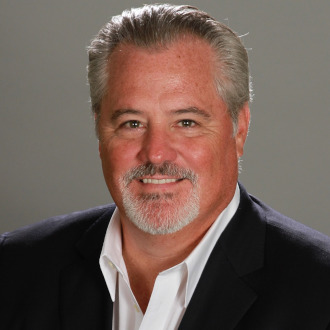 Dan Elliot
Charter Member - C-SUITE Advisors™
Prior to founding E3 Strategy Development, LLC, a management consulting and business coaching firm, Dan spent three decades in the financial services business where he served in a number of leadership capacities including Founding Partner of Affiliated Marketing Group and President of Life Investors Financial Group, a Transamerica Company here in Cedar Rapids.
Dan has long been a follower of the arts. In his former hometown of Houston, Texas he was a supporter of the Houston Symphony as well many of the local museums including the Mark Rothko Chapel and The Menil Collection - among others. Now, as a Cedar Rapidian, he and his wife, Elise, are huge fans and avid supporters of the many artists here in the Corridor. Being raised with a family of creatives, he was particularly attracted to the work and mission of EIAA and is proud to serve as a member of their Board of Directors.
Dan is a graduate of the University of South Carolina with BA in Economics and a Cognate in Business Financial Management. He is also a Charter Member of the C-SUITE Advisors™, an elite group of select thought leaders, coaches, trainers, authors, speakers & content creators who serve C-Suite executives.
Alexandra Harder
Growing up in Cedar Rapids, Alexandra has always had a great deal of respect for her community. After graduating from the University of Iowa with a B.A. in Psychology, Alexandra accepted an offer to work for a startup social media platform in Southern California. After a few years of stretching her entrepreneurial wings, the honor of family tradition pulled Alexandra back to Iowa to work with her father managing her family farming operation. The time spent with "Big John" to learn about the five generations of Iowa landowners in her ancestry, has been irreplaceable. Farm management will continue to be a part of Alexandra's life moving forward.
Farming, however, is not where she stops. Alexandra has a tremendous respect for young people and works with several non-profits elevating, recognizing and applauding our future leaders. Alexandra has been the Cochair for National Council on Youth Leadership (NCYL) for the past 8 years. NCYL is a non-profit scholarship program for local seniors in high school focusing on leadership. Ten years ago, along with her mentor and mother, Carole Harder, Alexandra helped to establish Global Leadership Connection, a sister program to NCYL held in California. Additionally, Alexandra is involved with the Kids First Law Center, where she has taught supportive, educational courses to all ages of students and taken her turn at not only being a part of the auction fundraising committee but co-chairing the annual fundraiser. Most recently, she was asked join the board of the Cedar Rapids Museum of Art and Co-chair their 2018 Gala fundraiser, a fantastic night in support of the arts! Alexandra also loves to travel, cook, play tennis and has been known to spread a little bit of sunshine wherever she goes, especially in support of her community.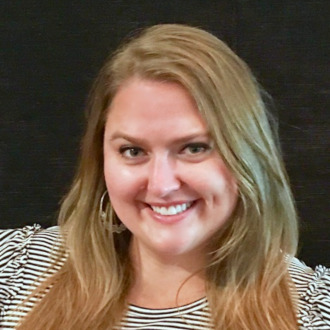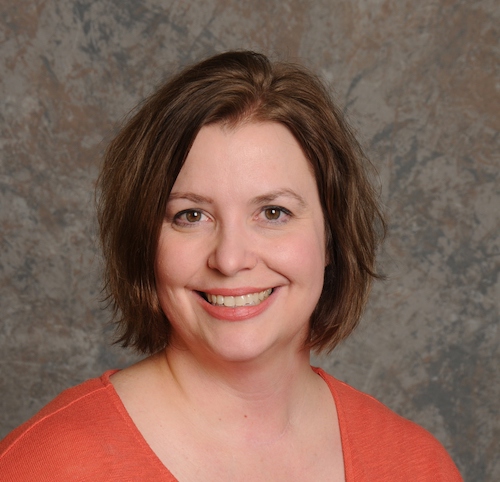 Jeni Head
Internal Auditor - Linn Area Credit Union
I have lived in eastern Iowa my entire life. I was born and raised in Dubuque, graduated from the University of Northern Iowa with a degree in accounting and a minor in art, and have lived in Cedar Rapids since 2002. My career has been in auditing - first with McGladrey and Pullen and currently with Linn Area Credit Union as their internal Auditor. In the past, I have been involved in Viola Gibson's PTA and have served as a merit badge counselor and the treasurer for Boy Scout Troop 766 for a number of years. I have also served on the Parish Council at St. Elizabeth Ann Seton Church and look forward to serving on the Eastern Iowa Arts Academy Board.
I was first introduced to the Eastern Iowa Arts Academy when my youngest son began participating in the rock band program at Harding Middle School. The more I learned this organization and have seen its growth over the past 5 years, the more I love it!
My spare time is spent attending EIAA Rock Band performances, watching my son in the Kennedy Drum Line and in the Combo Band for their Show Choirs, spending time with my family, traveling, photography and taking the stained glass arts classes offered at EIAA.
---
---
---
Mary Kempf
Vice President Finance, School and Clinical Assessments - Pearson
Originally from St. Paul, Minnesota, Mary and her family have lived in Cedar Rapids (on and off) for the past 15 years. After discovering EIAA in 2017, Mary got involved with the board with a specific passion for expanding the vision, community awareness and overall sustainability of such an incredible organization. Growing up music and the arts were an important part of everyday life with numerous musicians in the family.
Mary has worked for Pearson Education for over 10 years and is currently the Vice President of Finance supporting the assessments businesses across North America, Brazil, and India. Mary has a bachelors degree from the University of Minnesota and an MBA from the University of Iowa. Pearson shares a similar vision with EIAA around lifelong learning and bettering people's lives through education. For Mary, working with EIAA helps bring that same vision and passion to a more local level in the Cedar Rapids community.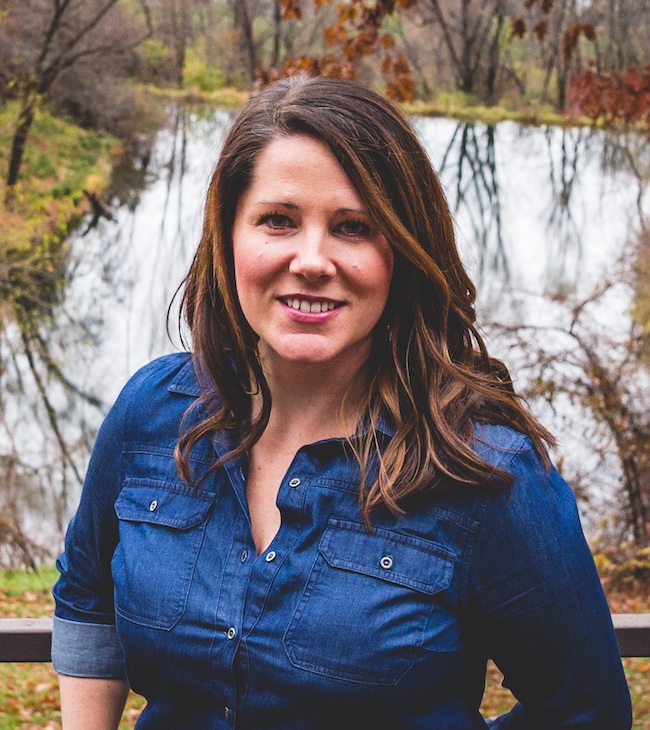 ---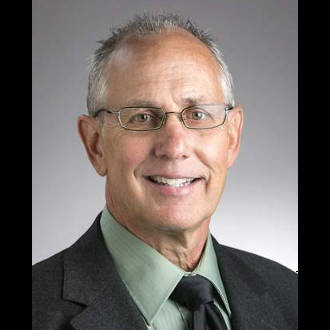 Tom Podzimek
Owner - Benchmark Construction Services, Inc.
Tom Podzimek attended Iowa State University and is a proud Cedar Rapidian. He has owned Benchmark Construction for 33 years and he loves to build our community. He has many years of public service including; four years in the United States Air Force, past Chairman of the Linn County Solid Waste Agency, past Katherine McAuley Center Board Member, and a founding member of the Housing Fund for Linn County. His interest in the environment and community design was put to good use in the following capacities: Sierra Club Cedar Wapsi Group committee member, past Main Street Design committee member, the Cedar Rapids Community School District's Student Built House committee, and as a College District Advisory Group member. Tom is an environmentalist, avid bike rider and trails advocate. He enjoys the outdoors, skiing, camping, fly fishing, chess, music and the arts. Oh, and he's cute as a button, wait… that's his grandkids.
---
Rachel Rockwell
Program Officer - Greater Cedar Rapids Community Foundation
Rachel started as Program Officer for the Greater Cedar Rapids Community Foundation in February 2019. Her role is to facilitate a grant process to accomplish the Safe Equitable & Thriving Communities (SET) goals, engage nonprofit organizations, governmental bodies and community groups in identifying and implementing appropriate projects.
Rachel received her Bachelor of Arts degree from Grandview University in Des Moines, where she also completed art therapy certification. Rachel has an extensive background in community organization and nonprofit development, serving as a business development consultant for nearly 15 years to a variety of organizations internationally. Rachel has served as the County Education Director at the Iowa State University Agricultural Extension for Linn County. She was also the founder and executive director of a nonprofit called Culture Incorporated, a community center in Des Moines, Iowa focused on engaging and supporting at-risk youth and families.
Rachel was born and grew up in Cedar Rapids before moving to Des Moines in 2000; she recently spent close to 5 years living and working in Tanzania. She is energized and encouraged by the measurable progress the community has made, especially around cultural diversity and equality.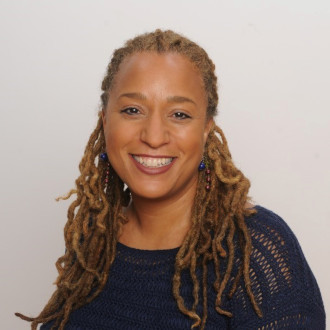 ---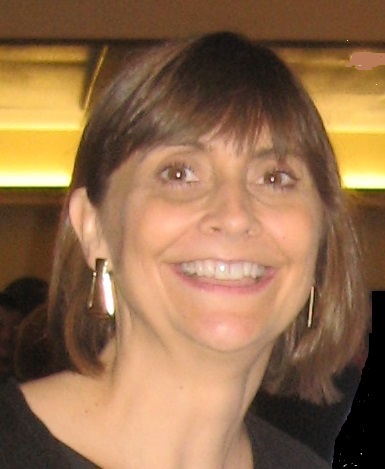 Melissa Summers
CRCSD Music Teacher – Johnson STEAM Academy
As a fine arts educational advocate in our community, Melissa Summers has been an active board member for the Eastern Iowa Arts Academy since it began in 2007.  She has worked for the Cedar Rapids Community School District as a music teacher and arts curriculum facilitator for over 30 years. She currently is the music and curriculum integration specialist at the newly opened Johnson STEAM Academy Magnet School in Cedar Rapids. Now that she is an empty nester, with her son and his family in Marion and daughter in Colorado, she also serves as an active board member for Red Cedar Chamber Music and the Paul Engle Association for Community Arts.  She has served as an adjunct education professor for Mt. Mercy University and has been an instructor and conference presenter for the University of Iowa, Drake University and Area Education Agencies.  She has written integrated curriculum teacher guides and lesson plans for local and national arts education organizations, such as the Kennedy Arts Center and NPR's  From the Top.   Melissa also enjoys being an active volunteer for other community organizations and the coordinator of the extensive before and after school educational enrichment programming at Johnson School. 
---
---