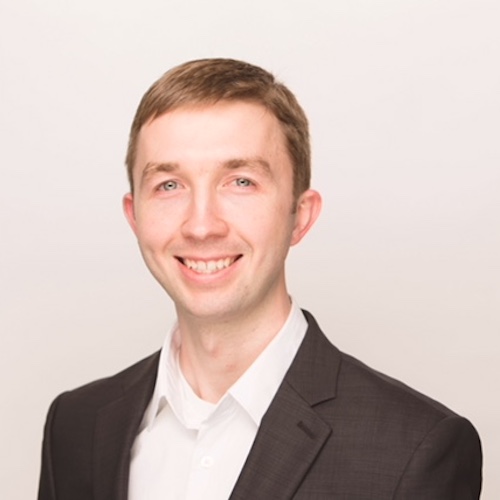 Nathan Griffith - President
 AIA LEED AP - Neumann Monson Architects
Nathan is an architect at Neumann Monson Architects, where he leads a broad range of project types in the Eastern-Iowa region. He first developed a curiosity for architecture in grade school while helping his dad create stained glass windows in the heart of Czech Village. Nathan grew his curiosity into a passion for creativity during his time at Iowa State University where he marched in the Cyclone Marching Band, drummed in a 7-piece jam band and earned a Bachelor of Architecture.
When not studying buildings or talking shop with his colleagues, Nathan is nurturing the young people in eastern Iowa. He has served as teacher, coach and mentor while partnering with the National Czech and Slovak Museum and Library, Metro High School STEAM Academy and Iowa BIG. Currently, Nathan serves on the Board of Trustees for the Iowa Architectural Foundation and has taken on expanding the organization's reach to eastern Iowa.
On any given Saturday you might find Nathan renovating his turn-of-the-century home, hiking with his family, playing with watercolors, or learning songs on his kids' Casio keyboard.
Nathan brings to the Eastern Iowa Arts Academy his strong work ethic, serene demeanor and pragmatic sensibility.
---
Jeni Head - Vice President
Senior Accountant - Whisman Giordano & Associates, LLC
I have lived in eastern Iowa my entire life. I was born and raised in Dubuque, graduated from the
University of Northern Iowa with a degree in accounting and a minor in art, and have lived in Cedar
Rapids since 2002. My career has been in auditing - first with McGladrey and Pullen, then with Linn Area
Credit Union as their internal auditor and currently with Whisman Giordano & Associates.

I was first introduced to the EIAA when my youngest son began participating in the rock band program
in 6 th grade. He continued with the program until he aged out after high school graduation. The more I
learned about the organization and witnessed the growth of the rock band program during my son's
involvement, the more I love the organization! In addition, this organization has renewed my love of the
arts and creating. I have taken many adult classes offered through EIAA.

In the past, I have been involved in Viola Gibson's PTA and have as served as a merit badge counselor
and the treasurer for Boy Scout Troop 766 for a number of years. I have also served on the Parish
Council at St. Elizabeth Ann Seton Church and look forward to serving on the EIAA board.
In my spare time I enjoy spending time with my family, watching my son's percussion performances,
traveling, reading, photography and creating art – particularly stained glass and mosaics.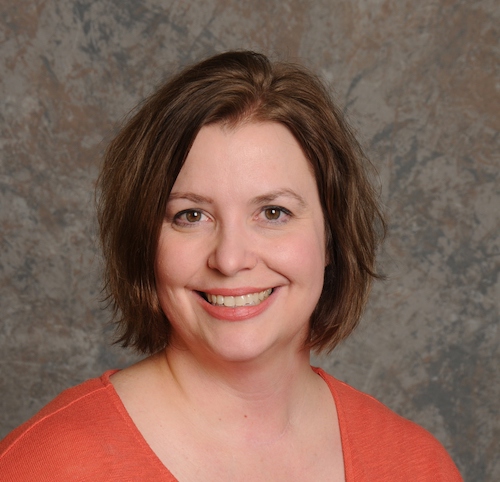 ---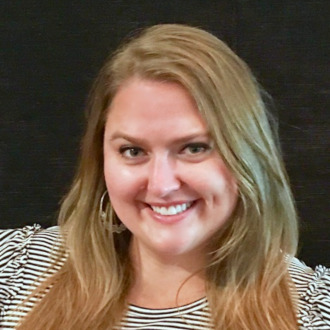 Alexandra Harder - Secretary
Growing up in Cedar Rapids, Alexandra has always had a great deal of respect for her community. After graduating from the University of Iowa with a B.A. in Psychology, Alexandra accepted an offer to work for a startup social media platform in Southern California. After a few years of stretching her entrepreneurial wings, the honor of family tradition pulled Alexandra back to Iowa to work with her father managing her family farming operation. The time spent with "Big John" to learn about the five generations of Iowa landowners in her ancestry, has been irreplaceable. Farm management will continue to be a part of Alexandra's life moving forward.
Farming, however, is not where she stops. Alexandra has a tremendous respect for young people and works with several non-profits elevating, recognizing and applauding our future leaders. Alexandra has been the Cochair for National Council on Youth Leadership (NCYL) for the past 8 years. NCYL is a non-profit scholarship program for local seniors in high school focusing on leadership. Ten years ago, along with her mentor and mother, Carole Harder, Alexandra helped to establish Global Leadership Connection, a sister program to NCYL held in California. Additionally, Alexandra is involved with the Kids First Law Center, where she has taught supportive, educational courses to all ages of students and taken her turn at not only being a part of the auction fundraising committee but co-chairing the annual fundraiser. Most recently, she was asked join the board of the Cedar Rapids Museum of Art and Co-chair their 2018 Gala fundraiser, a fantastic night in support of the arts! Alexandra also loves to travel, cook, play tennis and has been known to spread a little bit of sunshine wherever she goes, especially in support of her community.
---
Vince Geis
Attorney - Shuttleworth & Ingersoll
Vince Geis is an attorney at Shuttleworth & Ingersoll, where his practice focuses on litigation, health law and medical malpractice. He graduated from the University of Iowa College of Law with high distinction. During law school, he served as the Trial Advocacy Board Director and as Administrative Editor for the Iowa Law Review. Prior to law school, Vince taught high school English and Spanish through Teach for America in St. Louis. He enjoyed teaching creative writing in his senior English classes and teaching at a Visual and Performing Arts magnet school. Vince continues working with students at Cornell College as an Assistant Coach for the mock trial team. He also serves on the Board of Directors for the Willis Dady Emergency Shelter.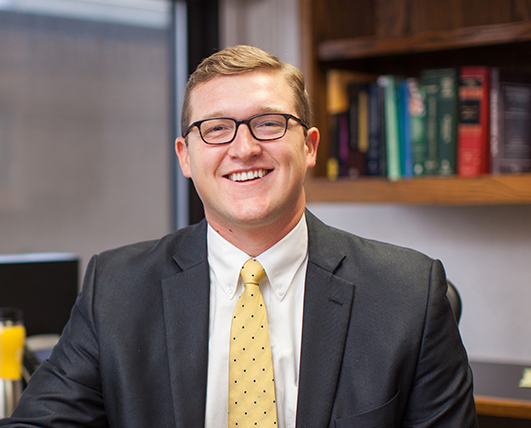 ---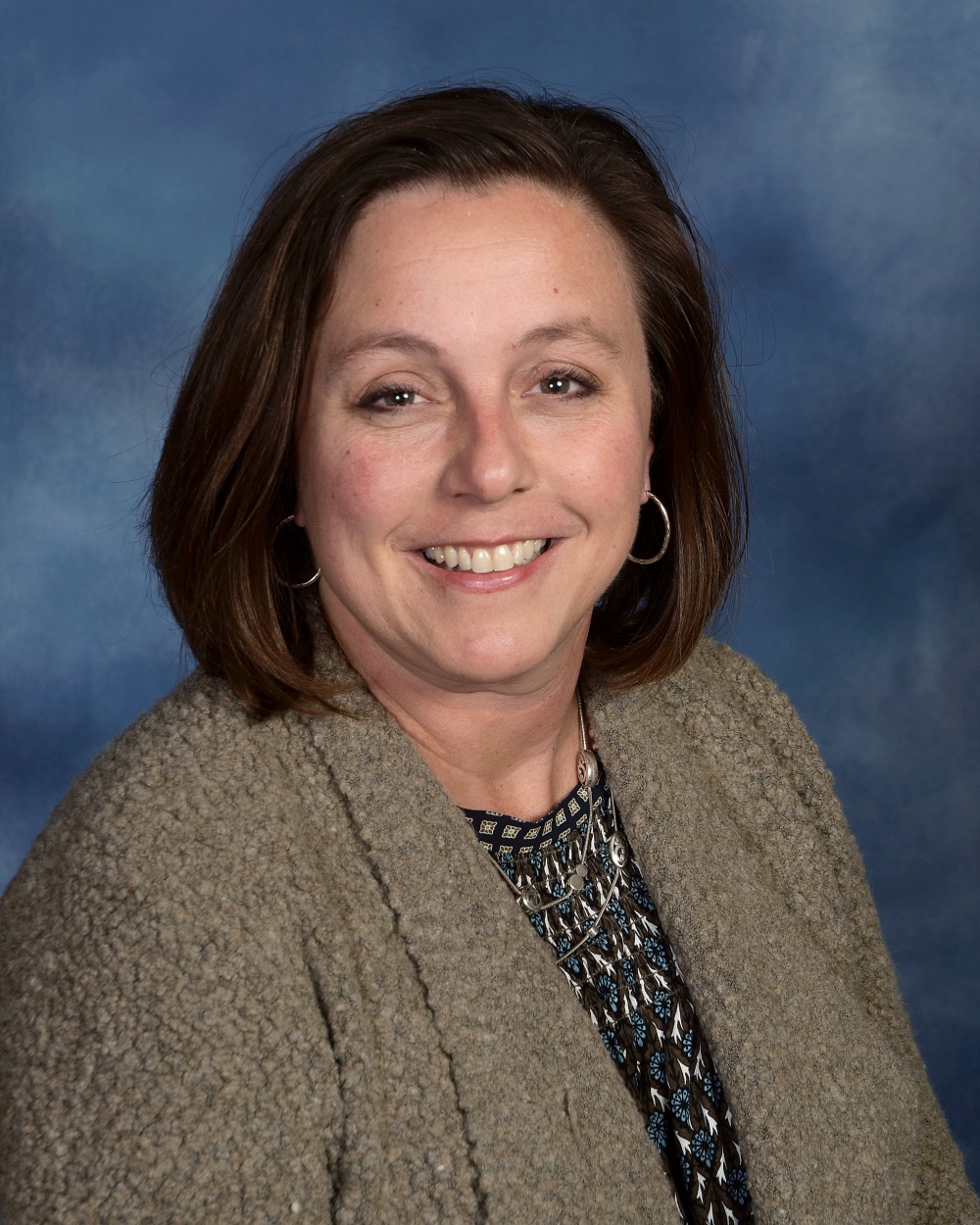 Heather Hayes
Pastor - First Presbyterian Church, Cedar Rapids
Pastor Heather Hayes grew up in the Cedar Rapids community and fondly remembers participating in many community opportunities for children and youth - from summer parks programs at the schools to arts programs offered through the symphony and art museum. A graduate in religious studies from Iowa State, she then received her Masters of Divinity from McCormick Theological School in Chicago. At seminary her special interest was in urban ministry and the church's place in community revitalization.

Following seminary and a short stint in rural Iowa, Heather returned to Cedar Rapids and has served several Presbyterian churches in the area. Currently she is serving as the pastor at First Presbyterian Church in downtown Cedar Rapids, a position she has held since 2009. Heather has been a part of a number of organizations in the community, including the boards of Family Promise and Matthew 25 and believes in the mission of the Eastern Iowa Arts Academy as they seek to create safe, creative space for the children, youth, and even adults of Cedar Rapids. She sees this as an essential resource for our community, a resource that she enjoyed in her own childhood, valued for her three daughters, and supports for upcoming generations.
---
Louis Ruggio
I am originally from the northwest suburbs of Chicago (Hoffman Estates/Schaumburg) but have been in the CR area full time since 2013, when I started with Rinderknecht. I studied Construction Management at Purdue and ended up getting my BS in Industrial Management and Applied Engineering from SIU. My construction focuses are healthcare, mission critical and (recently) warehousing, but I have completed projects in all sectors. I am actively involved with Master Builders of Iowa, on education and technology committees, and serve on the board of ACE Mentors of Eastern Iowa. My wife, Lauren, and I currently live in Marion with our two daughters (4-years old and 1-year old).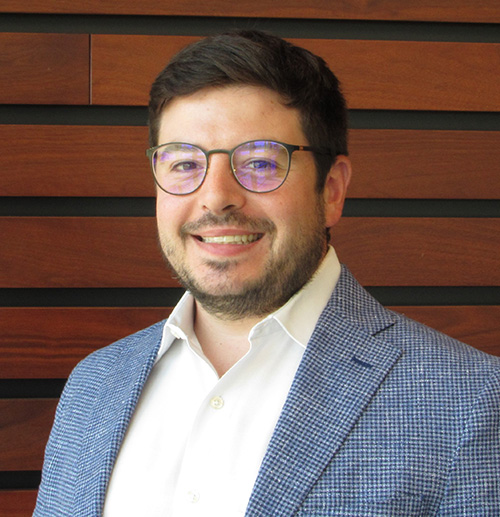 ---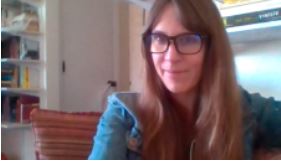 Shawnacy Kiker Perez
Professor - Kirkwood Community College
Shawnacy Kiker Perez is a California-born writer, artist, and teacher. She holds a BA in Spanish language and literature from California State University at Fullerton, and an MFA in Creative Writing with a specialization in fiction and poetry from the University of California, Riverside. She is a full-time professor in the Communications, English, and Media Department at Kirkwood Community College, teaching courses in composition and literature via various modalities.
In addition to Kirkwood, Shawnacy has taught writing classes with the University of Iowa's International Writing Program, California Marymount University, Black Hawk College, Upward Bound, and 826LA. Her short fiction and poetry have been published in numerous online and print journals, and her chapbook of poetry Untitled States was recently published by Dancing Girl Press.
Shawnacy further supports the literary and visual arts as the founding and managing editor of CHARGE Magazine), an online journal of embodied conversation. She has contributed to numerous literary readings, workshops, and groups including The Table Reading Series, 90X90, Rockwell's Camera Phone, and The Hook.
As a visual artist, Shawnacy enjoys working with multimedia and has taught art journaling classes through the Garden Grove Library, Make Space, and the Eastern Iowa Arts Academy. Her current passion is altered-book and altered-canvas art.
Additionally, Shawnacy has served as manager to the Laguna Beach-based artist and musician, Marius Manea, and has assisted in the production of art shows such as the Chocolate and Art Show in Los Angeles, Awake and Dreaming at the Benko Art Gallery in Lake Tahoe, and is scheduled to participate in the Bombay Beach Literary and Art festival in Bombay Beach California, early next year.
Shawnacy is a fierce ally and advocate for the LGBTQ community with particular emphasis on protecting trans youth, and is passionate about diversity, equity and inclusion on all levels. Serving the community is a priority for Shawnacy and she currently serves on the Education board at the Catherine McAuley Center, and works as a volunteer English tutor for Immigrant and refugee students.
---
Ryals Parker
Cedar Rapids Community School District
Ryals Parker is a Director of Schools for the Cedar Rapids Community School District. As a school administrator, Ryals has previously served Cedar Rapids and Keokuk, IA schools in various administrative positions (his favorite being middle school principal). Before becoming an administrator, Ryals taught social studies and was a special education facilitator for the Cedar Rapids Community School District. Ryals is a graduate of the University of Iowa and holds his Masters and Education Specialists degrees from Drake University.
When Ryals is not working or pursuing his doctorate, he enjoys exploring Newbo and Czech Village with his wife, Molly, and daughter, Ruth. He also enjoys taking in live music, reading non-fiction, and searching for vinyl to add to his collection. Ryals is extremely passionate about arts education and is an advocate for increasing access to arts education for all, especially those in marginalized communities.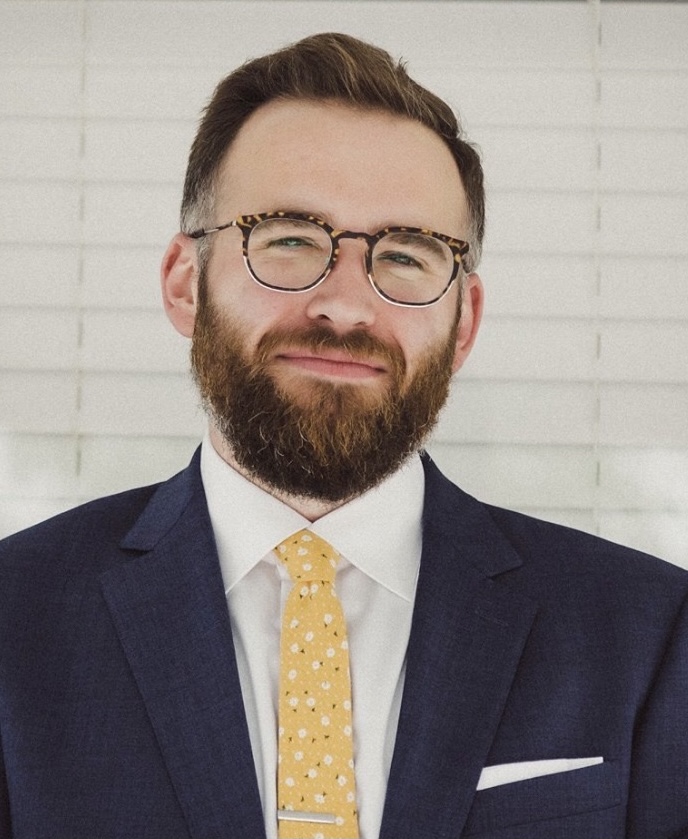 ---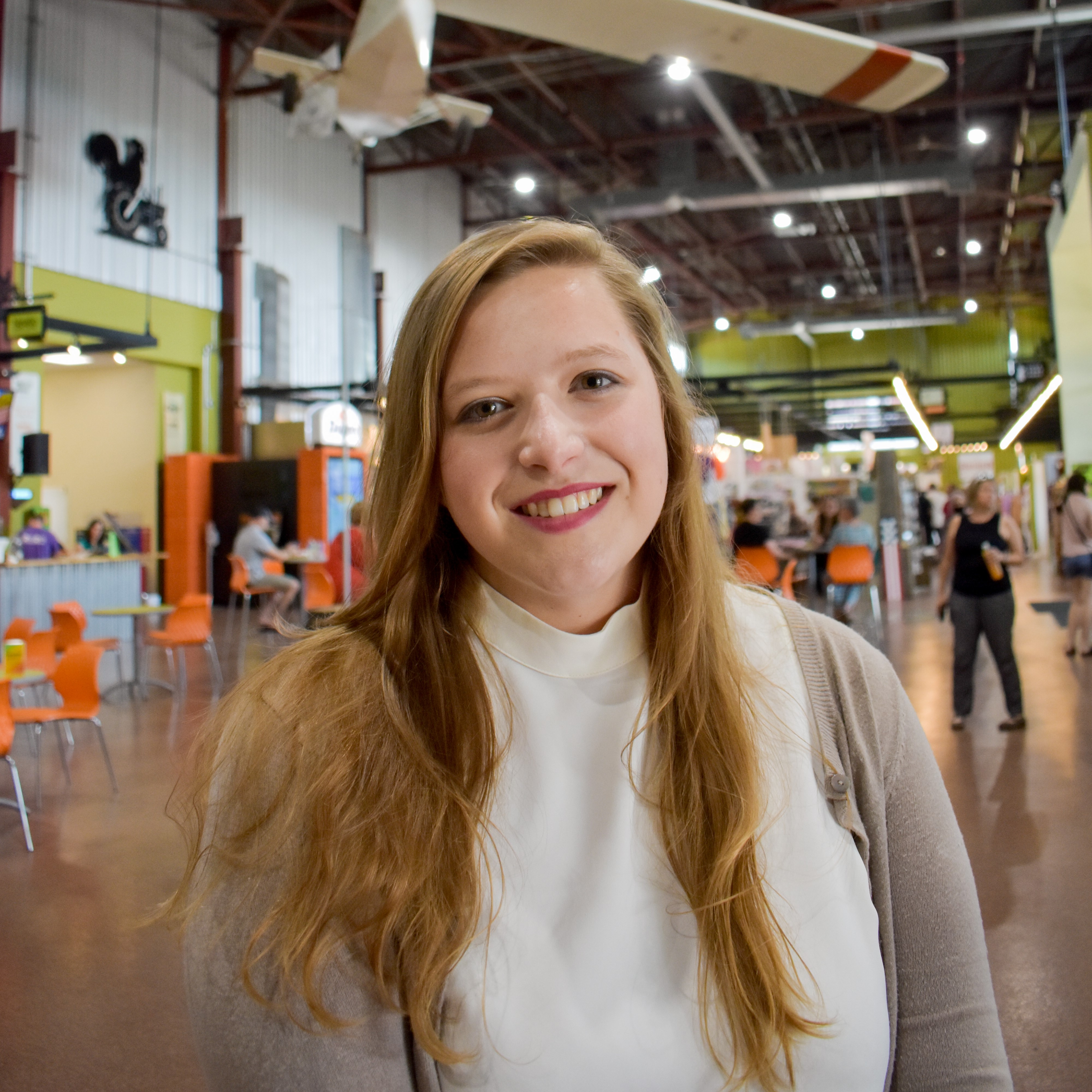 Sarah Blais
Sarah Blais graduated from Grinnell College with Bachelors degrees in Art History and Anthropology. She
attended Georgetown University to earn her Masters in Museum Studies. She studied Arts Business at
the Sotheby's Institute in London and started her career at the National Czech & Slovak Museum &
Library as a Museum Educator. In her time at the National Czech & Slovak Museum & Library, she went
on to oversee the department of Outreach and Innovation. In this role she managed multiple projects and 5 employees. She also managed an outdoor public arts installation which involved fundraising $80,000, leading a six month construction process, and facilitating 10 community partners through the project. After four years in this role, she moved on to NewBo City Market where she works to support their mission of fostering regional economic development by uplifting entrepreneurs and artists. Sarah
oversees all aspects of Market fundraising, staff operations, and community partnerships.
---
Yara Conway
Yara was born and raised in Cedar Rapids with a love and appreciation of the arts in all forms. After graduating from Iowa State she moved to Kansas City to pursue her career in Elementary Education. Her love of teaching and traveling took her to the rural mountains of Japan where she taught English to children and adults. After her time exploring Asia, she returned to the US where she moved to Chicago and taught kindergarten at a Fine and Performing Arts school in the Chicago Public School District.
Yara, her husband, Joe, and their growing family decided it was time to say goodbye to Chicago and moved back to Cedar Rapids. She discovered Cedar Valley Montessori School and found herself volunteering while her boys went to school. She loved it so much that she ended up becoming an assistant and then a Montessori teacher. Her boys have all moved on to elementary school and she now enjoys being a volunteer in their classrooms within the Cedar Rapids Community School District.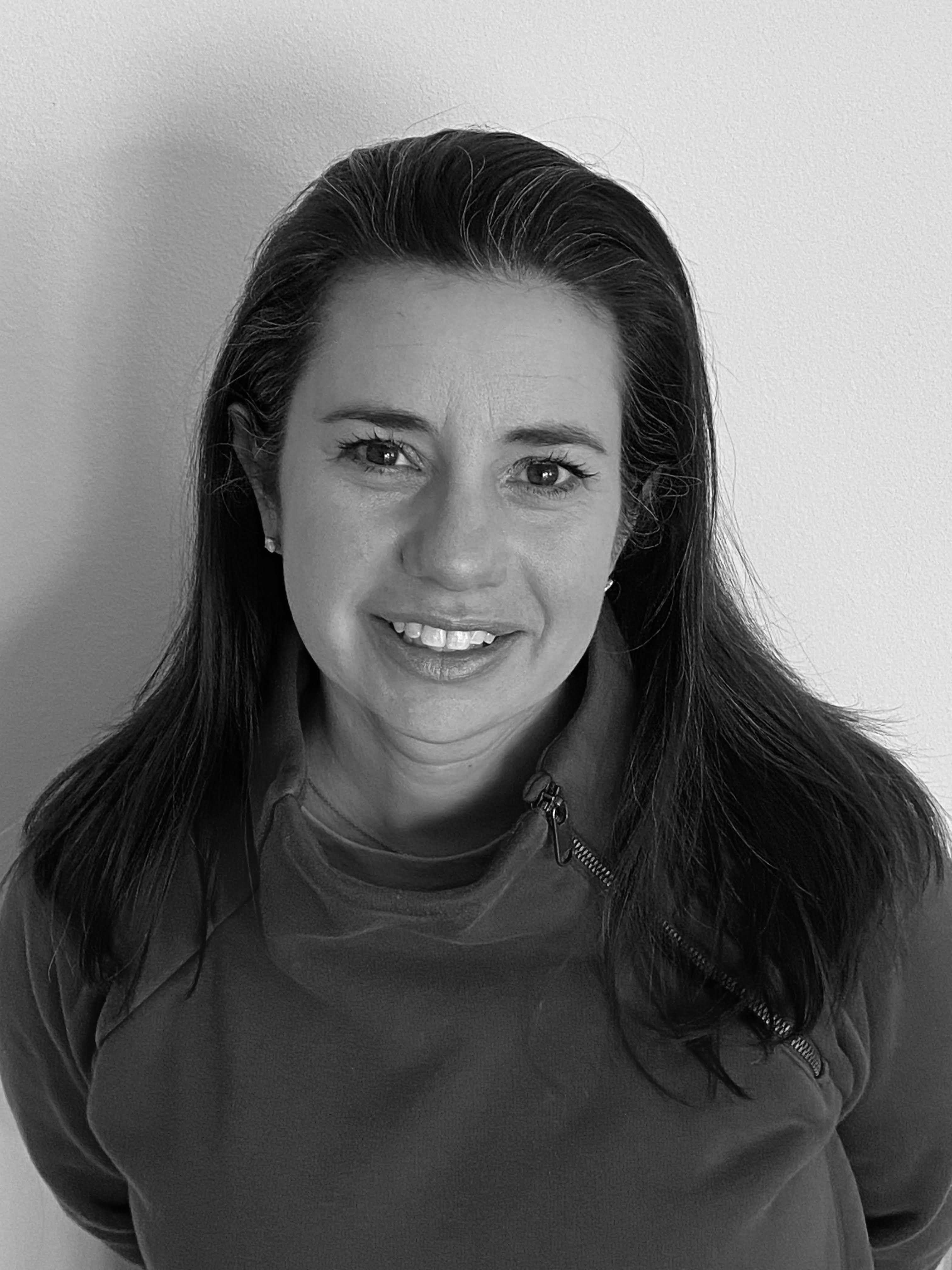 ---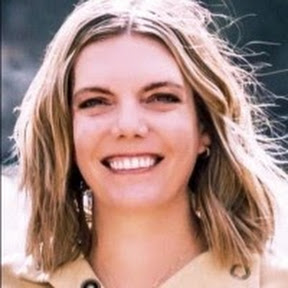 Lauren Grask
Moving to Cedar Rapids at a young age, I have always felt a connection to the community and the surrounding corridor. My family has had ties to Cedar Rapids since starting a family business in the 1970s and I have always appreciated the city's commitment to the arts through our amazing public schools, community programs, theater programs, and more. After graduating from Washington High School and the University of Iowa, with a brief stint in Des Moines, I moved back to Cedar Rapids to settle in and start my life. Starting off in the world of insurance and then moving into the world of sales at the Corridor Business Journal, I am the Event Sales Manager and have been able to work with many of our amazing companies in the corridor. I am a proud supporter of the arts in the community by also sitting on the board for the Revival Theatre Company, and look forward to growing my involvement with the Eastern Iowa Arts Academy. I enjoy live music, films, exploring new place and cities, spending time with family and friends, and hanging with my pets, Theo and Tobias