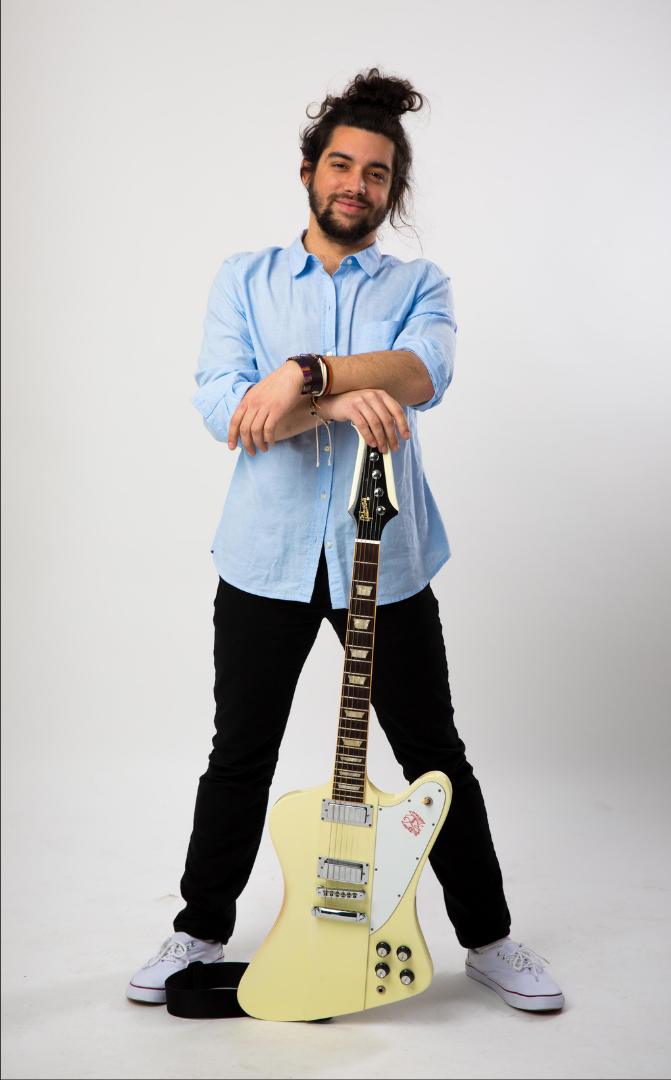 Evan Stock was born and raised here in Cedar Rapids, Iowa, and has been involved with music, production, and performance for most of his life. He is the frontman for long time Cedar Rapids rock band The Evan Stock Band, and has performed or recorded with many many other bands in Iowa and beyond. Along with the guitar, Evan is well versed in drums, bass, vocals, harmonica, and more! Evan also enjoys music production, whether he is running sound as the Stage Manager at The Olympic South Side Theater, or working with a local or regional act in his home studio, music is his passion.
Evan Stock
Rock Academy & Recording Studio Coordinator
My current musical projects: The Evan Stock Band. We formed in high school as a group of best friends, over a decade later we are still together. I have been involved and am still involved from time to time in many other local and regional music projects like - The B2wins, Rebel Soul Revival, Soul Phlegm, Matt Keen, Reggae Rapids, and many more!
My musical influences: My main influences come from the guitar driven sounds of the 60s and 70s, from Pink Floyd to AC/DC. Some notable guitarists who have influenced me the most are Gary Rossington, Jimi Hendrix, Alvin Lee, Johnny Winter, David Gilmour, Terry Kath, just to name a few.
Instruments I play: Guitar, Bass, Drums, Vocals, Lapsteel, Keys, Ukulele, Banjo, Harmonica
Lessons I teach: Guitar, Bass Guitar, Drums, and Recording Studio Classes. Feel free to reach out if you or someone you know is interested in taking lessons with me!

Why I'm at EIAA: I love that I have the opportunity to work closely with some of the most talented directors/musicians in my hometown and beyond. Being there to see the future of our local music scene and to give kids of all ages the chance to make music and be around others who love to make music.

My goals for the rock academy: To oversee a successful group of kids and directors as they overcome the challenges and reap the benefits of making music together, performing at gigs, and everything else that goes along with this musical passion that we all share.
---
Craig Erickson
Director of The Unknown and Ship of Fools
My current musical projects: craigericksonsskytrain.com
My musical influences: My Dad: Arnie Erickson, Jimi Hendrix, Kings X, Eric Johnson, Jeff Beck, Phil Keaggy, Sly Stone
Instruments I play: Guitar, bass, keys, drums
Lessons I teach: Guitar, bass, keys, drums. Contact EIAA for lesson information.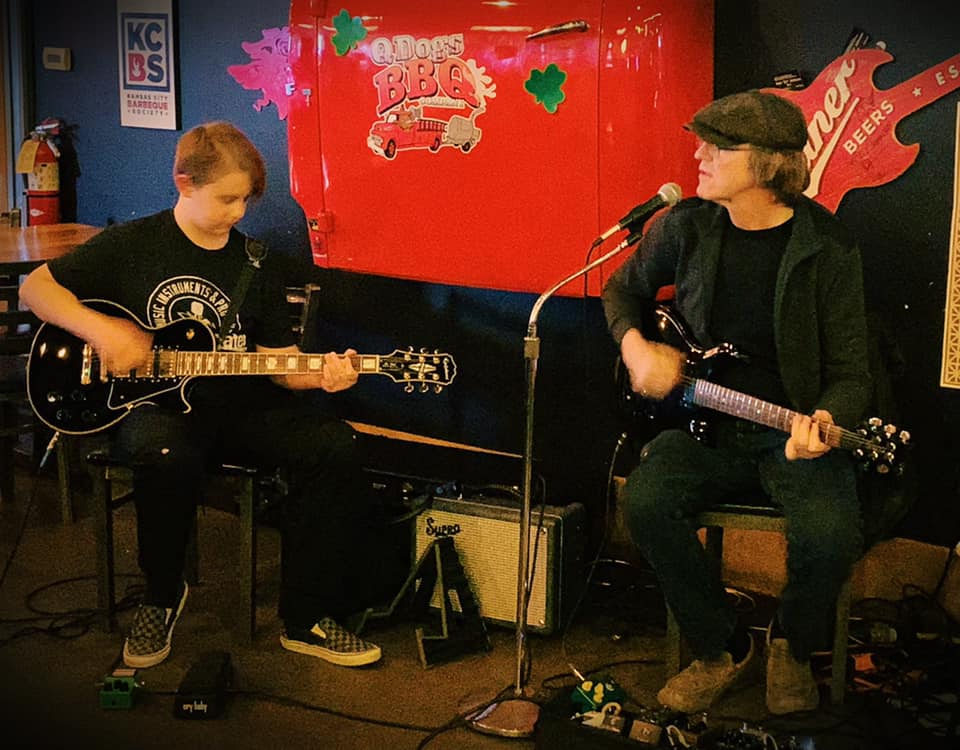 Why I'm a Rock Academy Director: I love seeing the enthusiasm and progress in the students, and seeing them dedicated to a creative activity and having fun.
Goals for my rock bands: I hope to help them be better able to express themselves musically as individuals and as a collective, working together and sharing their talents positively.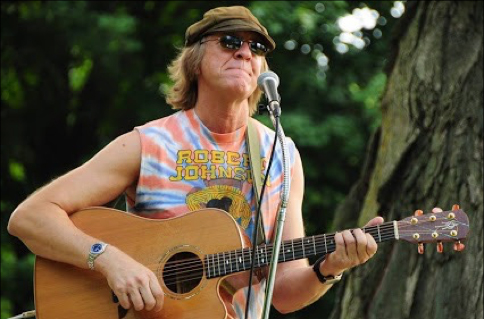 Craig has recorded or toured with members of Motley Crue, Great White, Ratt, Europe, Dokken, The Firm, Ratdog, Widespread Panic, Starship, Paul McCartney's Band, Madonna's Guitarist, Poison, Deep Purple, Black Oak Arkansas, etc. Craig has also jammed with members of Santana, Steppenwolf, The Doobie Brothers, Steely Dan, Eric Gales, Shawn Lane, Jimi Hendrix (Buddy Miles), Glenn Hughes, Whitesnake, and Chris Duarte. Craig has also written songs used in TV shows such as Justified, Chicago Fire, Chicago Med, Heartland and the Movie "Enough Said"
---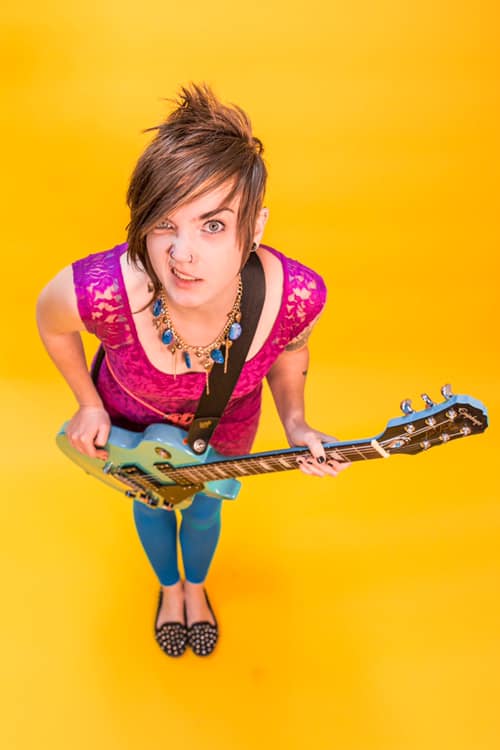 Naomi has been performing music since 1990 as a little girl. Around 2000 she joined her first band and wrote her first real song. From that point on, she has been devoting her life to playing and writing and recording her own music. Guitar is her main instrument, but she also plays piano, trumpet, mandolin, ukulele, and anything else she needs to figure out for a particular song. She graduated with a degree in recording and music technology in 2007. Naomi owns her own creative company, Rockadot, providing graphic design and photography services.
Naomi Rose
Director of Flashback
My current musical projects: Youtube Facebook
My musical influences: I listened to a lot of a capella bands when I was younger which have huge influences on my vocal production in my recordings. I'm a fan of Brendon Urie's vocal control, P!nk's unmatched live performances, and Sufjan Setevens' lyrical content.
Instruments I play: Vocals, guitar, piano, ukulele, trumpet, and a pretty mean kazoo. I also write, produce, record, and perform my own original music. Links above.
Lessons I teach: Voice, Songwriting
Why I'm a Rock Academy Director: I want kids to experience the best friend that music can be in their lives. I hope to create an environment where kids can have a safe space to be themselves, make mistakes, learn, have fun and be good to each other, and become better musicians - as individuals, and as a band.
Goals for my rock band: The number 1 goal is for my band to enjoy working with each other and being good to each other. I want to encourage each student to become a leader and collaborate with each other, setting egos aside, and working towards the shared goal of crafting an excellent music experience - whether that's performing a song to the public, or just learning from each other while jamming together. We're also currently working on getting a longer setlist so we can rock peoples' faces for longer periods of time ;).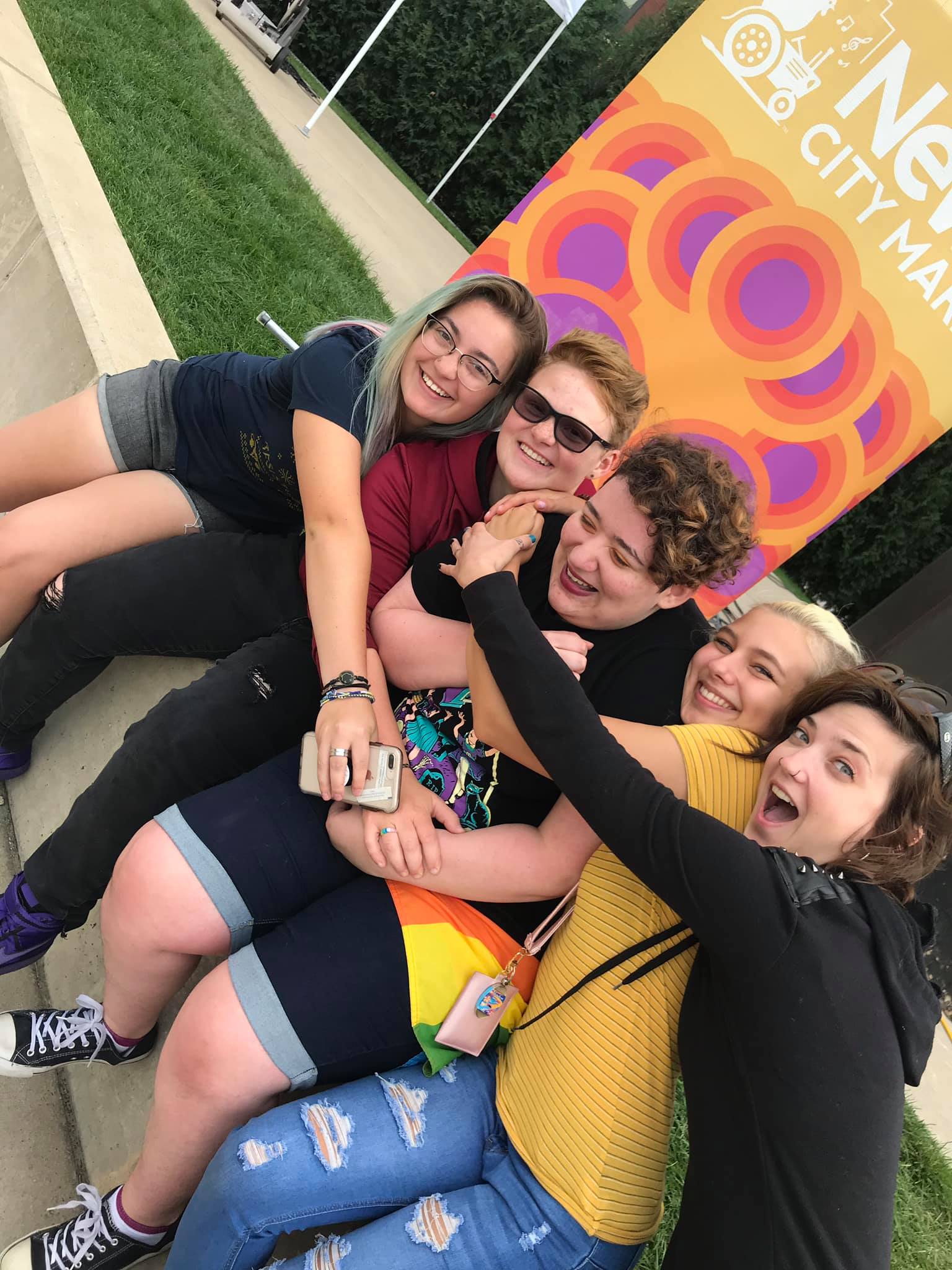 ---
Ryan Phelan
Director of We the People and Indigo Soul
My current musical projects: Young The Lion, Dr.z's Experiment and other various projects!
My musical influences: Jazz, reggae, Blues, and Rock. Pat Metheny, Wes Montgomery, John Scofield, and many others.
Instruments I play: I play guitar, bass, drums, and various other instruments. I also produce music.
Lessons I teach: Guitar, bass, and Ableton production.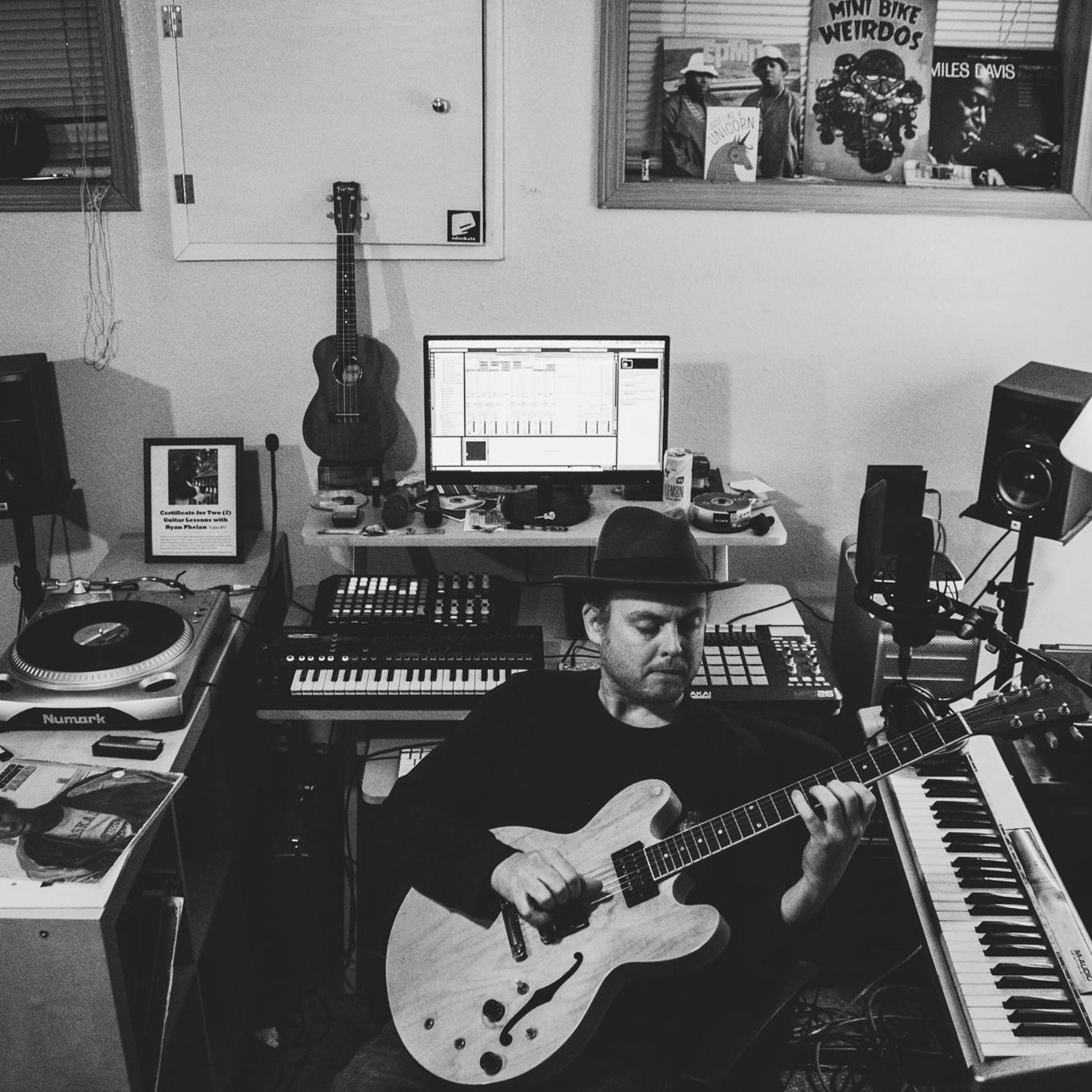 Why I'm a Rock Academy Director: I love teaching kids new things about music and how to be a professional when it comes to music and performing.
Goals for my Rock Band: Get a solid set of music so they can play 45 minutes - 1 hour worth of music with a wide range of different styles. The goal is to be confident when performing and hopefully these skills will be further developed after they graduate from EIAA, and hopefully become full-time musicians or teachers themselves!!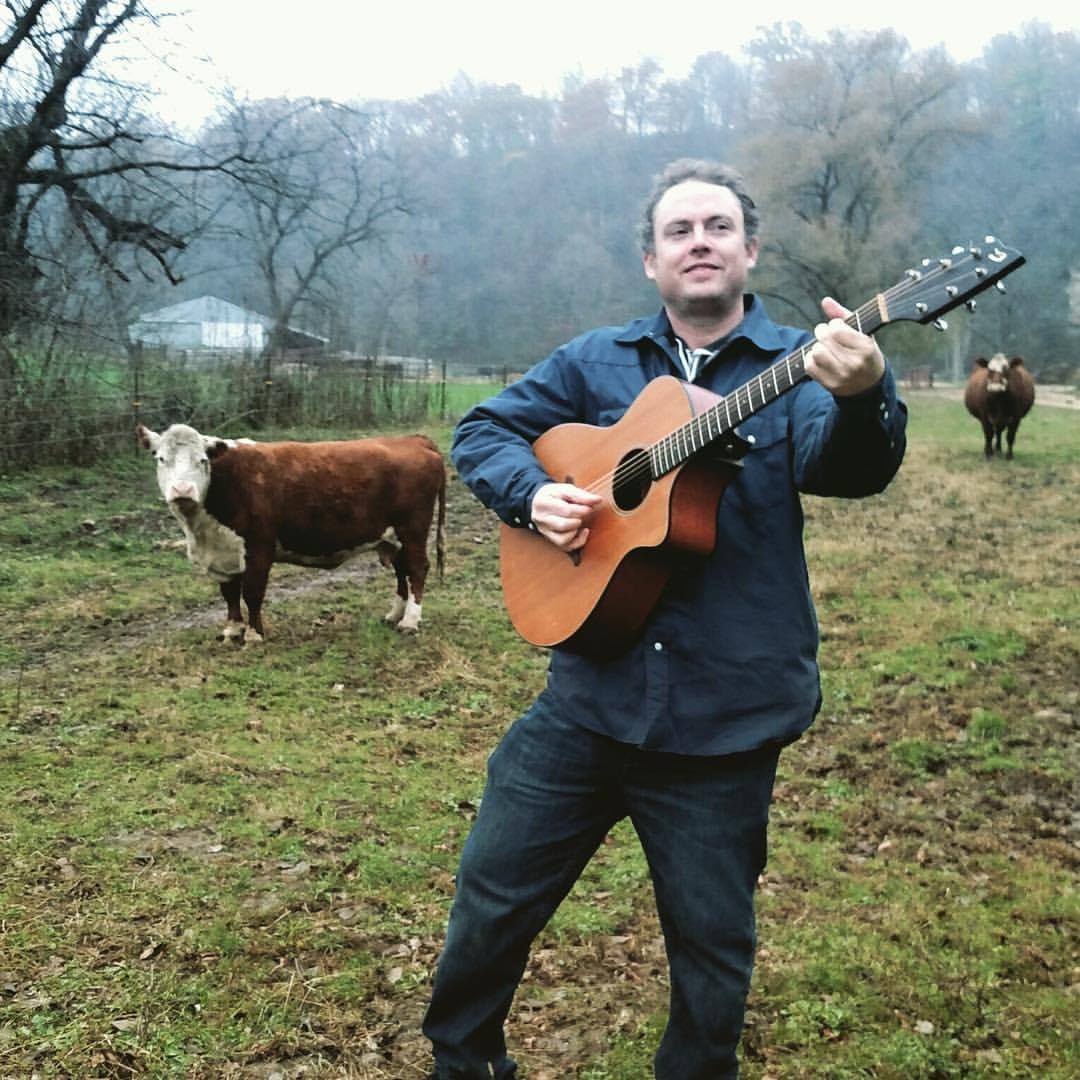 Ryan Phelan is a native of Cedar Rapids and has been playing and producing music regionally in the area for over 15 years. Some of Ryan's band experience ranges in a variety of genres including Mirage, The Murf-Tones, Young The Lion, Dr.z's Experiment, and other various projects. Ryan is versed in a variety of instruments such as drums, guitar, ukulele, and piano. He also enjoys producing all kinds of music ranging from Hip-Hop to EDM.
---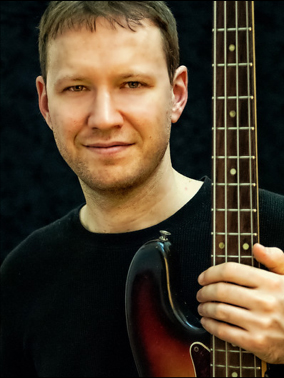 Born the son of a jazz drummer and raised in small-town Iowa, Jeremiah has been gigging professionally since the age of 16. Since then he has had the good fortune of performing and recording with many artists and bands of varying styles/genres; from jazz to country/western, from funk to rock, from cabaret to experimental. In 2005, Jeremiah joined eastern Iowa's premier reggae band, Public Property, with whom he recorded two albums and spent four years touring the U.S. in addition to playing with The Fez - A Tribute to Steely Dan and various other bands.
Jeremiah Murphy
Director of Pink Slips, False Alarm, The Country Band
My current musical projects: The Fez, Dr. Z's Experiment, My Fellow Americans, The Billy Satterfield Band, The Bamboozlers, Casting Call
My musical influences: My father, Jaco Pastorius, Frank Zappa, Miles Davis, Stevie Wonder, James Brown, Herbie Hancock, Chick Corea, cartoon music
Instruments I play: Electric bass guitar, drums, keys, saxophone.
Lessons I teach: Electric bass, guitar, and beginner piano.
Why I'm a Rock Academy Director: To offer the guidance I wished I had when I was younger.
Goals for my Rock Bands: For them to have the focus and drive to be able to accomplish anything!