Opportunities for All Ages
The Eastern Iowa Arts Academy has many opportunities for people of all ages to engage in our programming and to support the mission of the Academy.
EIAA's Outreach Program partners with area human service agencies to provide a wide variety of programming for the clients served by those agencies. EIAA takes programming to the agency's facility or hosts a class in the Music and Arts Studios. Contact us to find out more about becoming a community partner.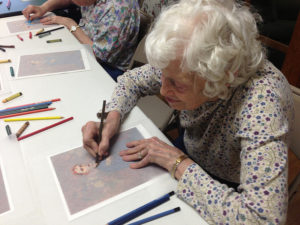 Adult Programming
In addition to Youth Programming, EIAA has opportunities for adults and organizations in the community, too. Tuesday morning Coffee and Art Club allows adults from the community to meet other adults with an interest in art. Join your neighbors and friends for coffee and conversation while you try out a new project or continue work on something you started at home. There is no cost for this fun, weekly get together. If you would like to join this fun community of adult artists, we would love to have you! Use this link to join, Tuesday mornings at 9:30.
Organizations
Need a creative boost for your employees? Looking for a custom birthday party or bachelorette party? Want to record your own CD? EIAA's facilities are available to rent and we would love to customize your event for you. Contact us for more information.
Events and Fundraisers
EIAA has several fundraisers throughout the year with all proceeds going to support programming. You can help EIAA continue to provide this programming at little to no cost by attending or volunteering at one of our events.
If you would like to see the impact that EIAA's programming has on the students we serve, we invite you to attend one or both of our showcases. The Arts Alive! Showcase, held at the end of the fall and spring terms, gives each student the opportunity to display the artwork they have created or to perform in front of family and friends. These showcases highlight the programs of the Academy and the creativity of the students we serve.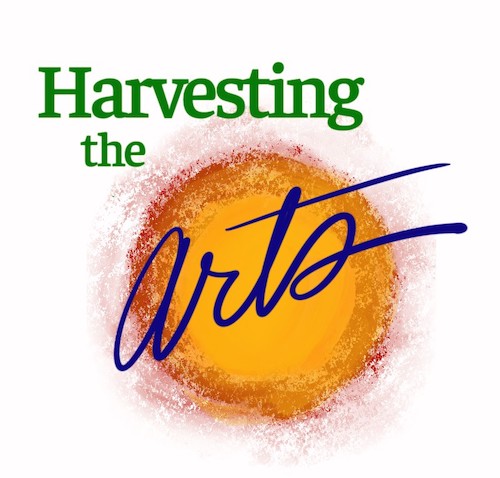 Thank You!
Special thank you to everyone that donated to the 11th annual Harvesting the Arts. Your generosity helped us raise over $34,000 that will help students in the area stay connected to art and music through the Eastern Iowa Arts Academy!
Premier Sponsors
Greg Epping & Connie Kokontis
KCRG Show You Care
Director Sponsors
Jeff Wilharm, MDPC
EIAA Board of Directors
Strategic Print Solutions
Performer Sponsors
Burger King
Wilson Business Services
Ingredion
Raining Rose
Galen & Velda Griffin Music Scholarship Fund
Crew Sponsors
Cabinet Studios, Inc.
Dupont
Eastern Iowa Oral Surgery
Green State Credit Union
Hills Bank
Linn Area Credit Union
Audience Sponsors
Carousel Motors
Cedar Rapids Family Dental
Kyle & Megan Hach
Steve Sandstrom's Piano Service
Sean & Tracy McPartland

Auction Item Donors
Airport National Golf Course
Alan Weinstein
Bob and Sandy Griffin
Bob Fox
Cedar Ridge Winery
Cedar River Garden Center
Charlie and Kathy Litow
Craig and Traci Stump
David Griffin
EIAA Board of Directors
First Avenue Wine House
Greg Epping & Connie Kokontis
Griffin Antiques and Art
Half Price Books
Hot Glass, Inc.
John Paul Schafer
Kathy & Tom Wegmann Estate
Lori Wiles Design
Lost Loon Studio
Mary Zeran
Michelle Fischer
Mike and Stacy Cannoy
Nordstrom
Pam Curtis Pottery
Scout of Marion
Sean and Tracy McPartland
Sharla and Nate Schmidt
Stephanie Goolsby
Steve and Nancy Sandstrom
Suzie's Custom Creations
Tammi Harris
Terry and Pam Behning
The W (Salon & Spa)
Tom VanDeest
Trovas Barker Wealth Management Team at Bank of America Merrill Lynch
Uptown Snug
Whimsical Art Designs
Missed Out? No Worries!

We are still accepting donations for the 11th annual Harvesting the Arts. Donating is quick and easy, and you don't even have to leave your couch! Click over to the Donation Station to donate by Venmo, Paypal, Credit Card, or send a check to the address below:

Eastern Iowa Arts Academy
1841 E Ave NE
Cedar Rapids, IA 52402
Thank you for helping us bring the arts to the community!