Loading Conversation
Art has been part of my life for almost three years. I started to paint to help with my tics and anxiety. A few months after I got serious about art, I joined Girl Scouts. It was something that I had always wanted to do.
I joined in January of 2020, so I had two in person meetings before Covid-19. We had online meetings for about six months, and one of the meetings was about earning our Silver Award. The Silver Award is the highest honor that my rank of Girl Scouts can get. The project could be whatever we wanted as long as it benefited the community, was able to be passed on to others to take care of, and we needed to spend fifty hours on it.
My inspiration for my project actually came from one of the Eastern Iowa Arts Academy Art Huts. I saw one at Newbo and thought, " What if I made a Little Free Art Box?"
I worked hard on planning it and then executing the plan. I spent over fifty hours on this project, and I hope that it can inspire other kids to create art.
- Anna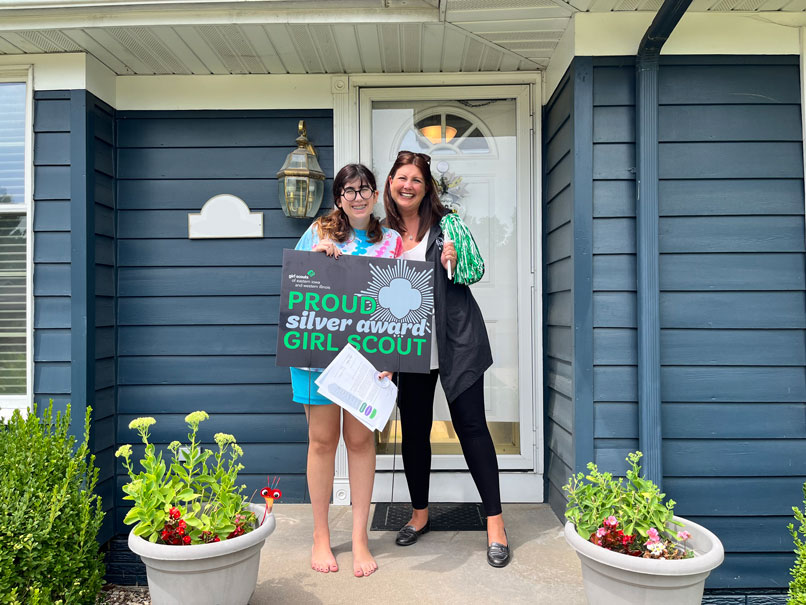 ---