Step-by-Step with Local Artists
Welcome to the Virtual Classroom! We are excited to offer these free learning opportunities to families..
Fun new videos will be added to the Virtual Classroom throughout the month of May, so please check back often. We know that art making is a process that soothes the soul, and boy do we need that right now!
To filter the list of classes, select Topics and Grade Level in combination.
Some classes are a series, and some are one-and-done. When there is a series it is best to "take" these classes in order, or in the suggested sequence listed on the class page.
Be sure to subscribe to our YouTube channel. You can choose to be alerted when new classes are posted so you don't miss out!
We hope you will share your projects with us so we can share them with your school and keep our connections strong! Thanks to the Cedar Rapids Community School District for supporting these classes.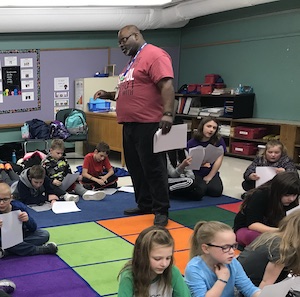 Take a musical adventure challenge from Mr. Roundtree, a Cedar Rapids Community School District music educator, and name that song! CLASS 2 GRADE LEVEL 2-5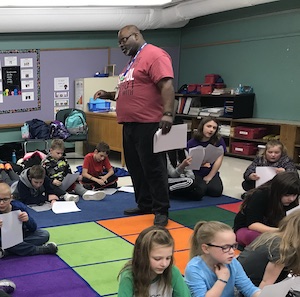 Take a musical adventure challenge from Mr. Roundtree, a CRCSD music educator, and name that song! CLASS 1 - GRADES 2-5