---
Students must audition prior to registering for a Rock Band. Please contact us to request an audition time.
Rock Band Program at Eastern Iowa Arts Academy
The Rock Band Program at the Eastern Iowa Arts Academy is booming! This unique music program caters to students with an interest in playing and performing in small groups with a variety of rock genres to choose from. The Rock Band program began in 2015 with two small pop rock bands made up of students from Harding Middle School, where EIAA's Co-Executive Director David Griffin taught vocal music. Now, in 2021, the program is home to eight youth rock bands with students from twelve different schools and ranging in age from 10-18.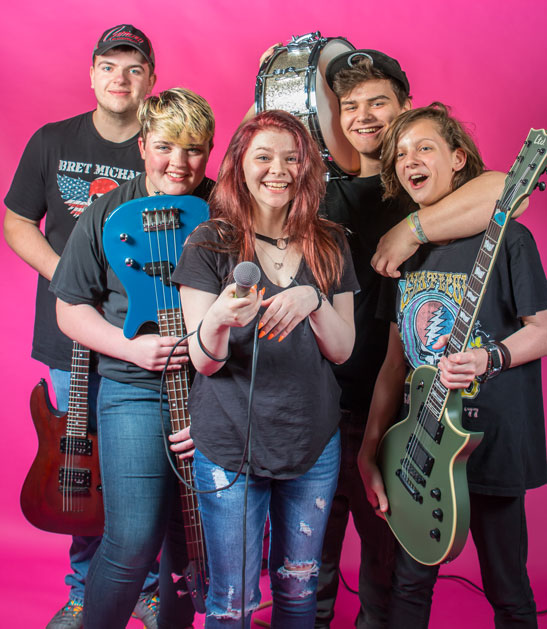 Participants practice once per week alongside a professional, performing musician who offers positive feedback and critique combined with quality teambuilding skills. Currently, due to COVID-19 restrictions, rehearsals take place at Studio 17, allowing for adequate social distancing. Studio 17 offers a keyboard, vocal monitors and microphones, amplifiers, pedals, electric bass, ukuleles, percussion instruments, electric violin and several different types of guitars as well as a high-quality drum and cymbal set. Participants are encouraged to try several kinds of instruments. Some members play a variety of instruments and are members of two different bands. When pandemic restrictions ease, rehearsals in the lower level of the MAS, called the CAVE, will resume.
Community-wide performances are scheduled several times during the year in public and private venues throughout Cedar Rapids. Performances have included: VOLTA, Friday Nights at NewBo, Dan's Metal Shed, NewBo Market's Rock the Block, The Downtown Cedar Rapids Farmer's Market, Hiawatha Fun Days, The Festival of Trees, The Hiawatha Summer Concert Series, The Linn County Fair, Break the Ice at the Groundswell Youth Venue, and the NewBo Women's Music Festival.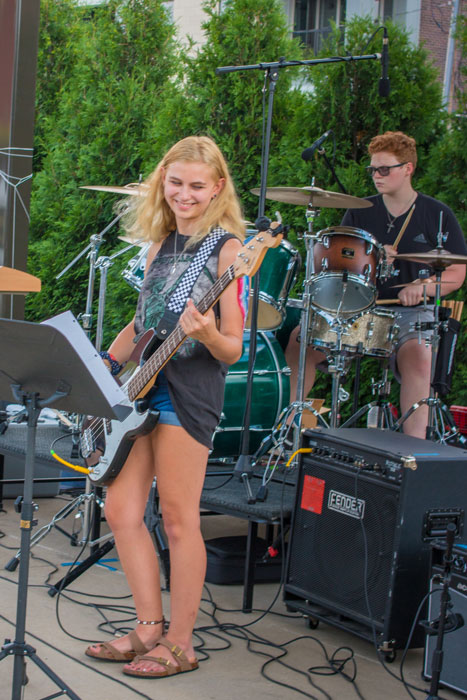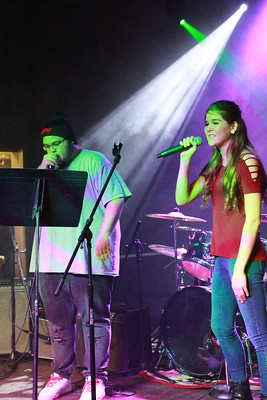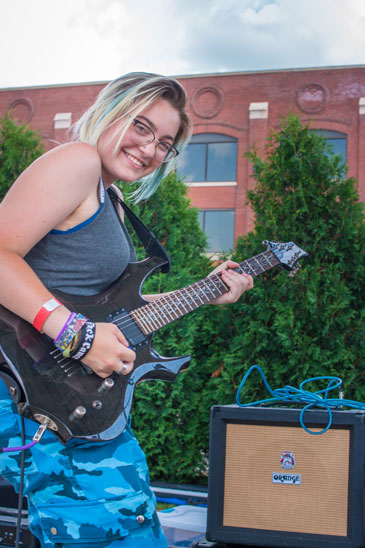 The Academy also offers a Rock Band Boot Camp several times during the year. This program serves to educate students about band protocol including set up and tear down of equipment, understanding on stage etiquette, how to care for instruments, and improvisation and songwriting skills.
Students in the rock band program also may record and learn about sound engineering in the Music and Arts Studios recording studio. Most are encouraged to take studio classes and music production camps and all bands have an opportunity to record.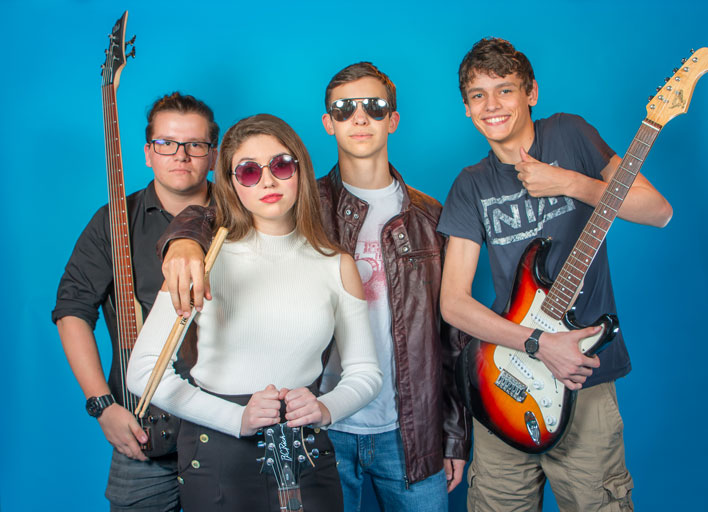 EIAA has built a Rock Band Program with a great reputation in the area through
community support and a sincere commitment from the students and families involved.