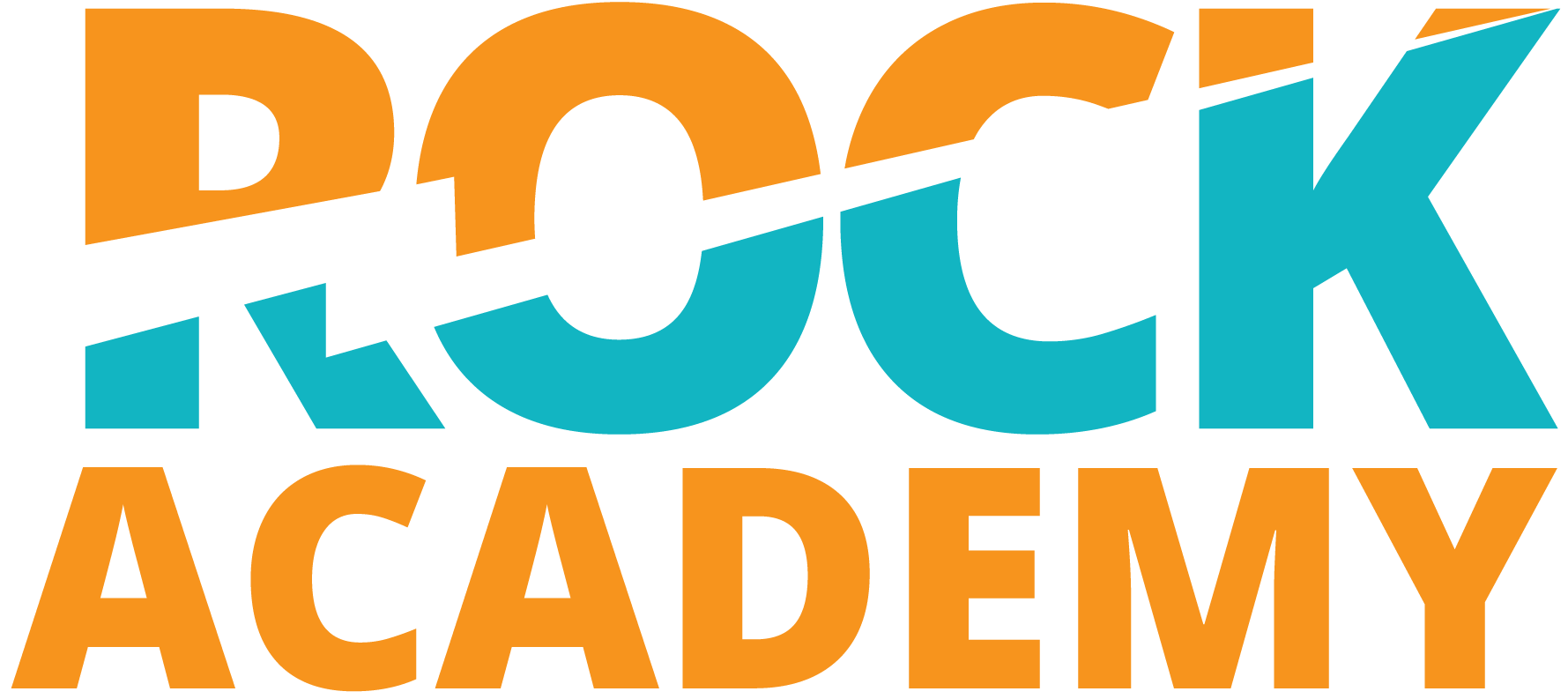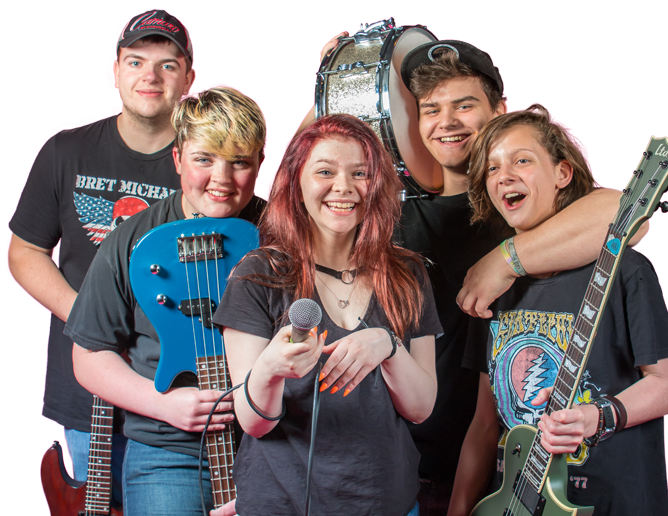 ---
Our kids rock. Literally.
The EIAA Rock Band Program is home to 8 youth rock bands ranging from ages 10 - 18 years old who play their favorite genres of music ranging from country, rock, pop, heavy metal, and more.
Each band is directed by a professional performing local musician who are all passionate about sharing their talents and skills with the students to foster musical growth, unity, and confidence in their instrument and peers. Meet the Directors!

Students are encouraged to choose their own songs, become leaders in their band, and hold each other accountable to practice. We have seen so many students advance leaps and bounds with their instrument when they participate in Rock Band. Being in a band can truly advance your talents to the next level with the encouragement, excitement, and accountability a band brings.
We currently have two locations where our bands practice once a week. Each practice facility is fully stocked with a full, professional sound system, along with amps, cables, instruments, and more.
Our students sometimes opt to practice more than once a week by utilizing our rental rehearsal space. Need a place for YOUR band to practice? Check out our Rentals page.
How To Join
Schedule an audition! Don't be nervous. Our auditions are painless and totally casual. We're rooting for you! Auditions are mostly to evaluate your skill level, your comfort level, your schedule, and your musical tastes and preferences. Once you "make it" we will set you up with your Backstage Pass membership, place you in a band, and you're ready to rock.
What's a Backstage Pass? What about fees? What about instrument rentals? Head over to our FAQ to learn more.
Gigs
Our students have many opportunities to play gigs in our local community. This allows students to learn how to set up and tear down the whole sound system, work with sound people at venues, and the ins and outs of what it takes to be a gigging musician.
Here's a handful of the places our Rock Bands have played: VOLTA, Friday Nights at NewBo, Theatre Cedar Rapids, Lion Bridge Brewing Co., Iowa City Soul & Blues Festival, NewBo Market's Rock the Block, The Downtown Cedar Rapids Farmer's Market, Hiawatha Fun Days, The Hiawatha Summer Concert Series, The Linn County Fair, Break the Ice at the Groundswell Youth Venue, the NewBo Women's Music Festival, The Olympic Theater, Chrome Horse Farmer's Market, Parlor City, and more!
Check out our Event Calendar to catch one of our next shows!
Recording Studio
Each band will have the opportunity to record their music in our professional recording studio with an expert sound engineer and music producer. Students get to help set up the recording equipment and run the session. We'll put your music on our Rock Band CD for the world to hear!
Need a space to record your podcast or music? Check out the Recording Studio page, or head over to our Rentals page for more details.

Rock Band Bootcamp

A couple times a year all the bands come together to participate in an afternoon of diving deep into learning how to setup/teardown/manage their sound equipment, stage etiquette, how to care for their instruments and gear, songwriting skills, and more.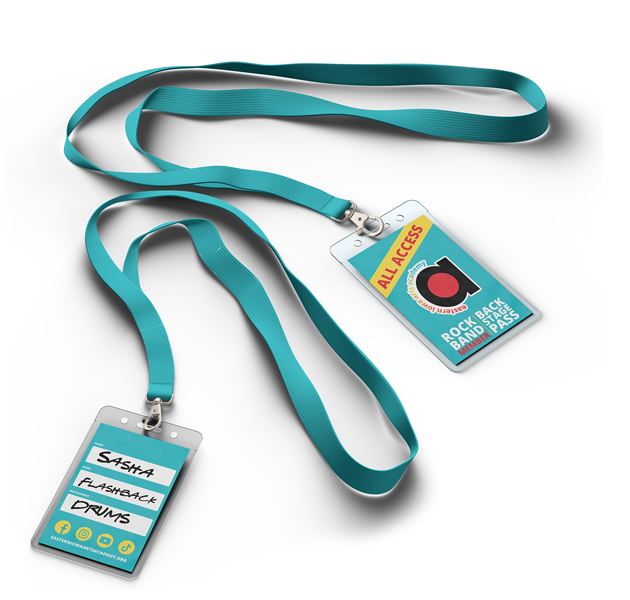 We The People
How it all started…
EIAA's Executive Director and founder, David Griffin, was the man who brought the rock n' roll to the Academy. Back in 2015 he gathered a small group of students from Harding Middle School and formed two small pop/rock bands. Since then, the Rock Band Program has grown to EIGHT youth rock bands with students from 12 different schools. Read David's full bio here.
---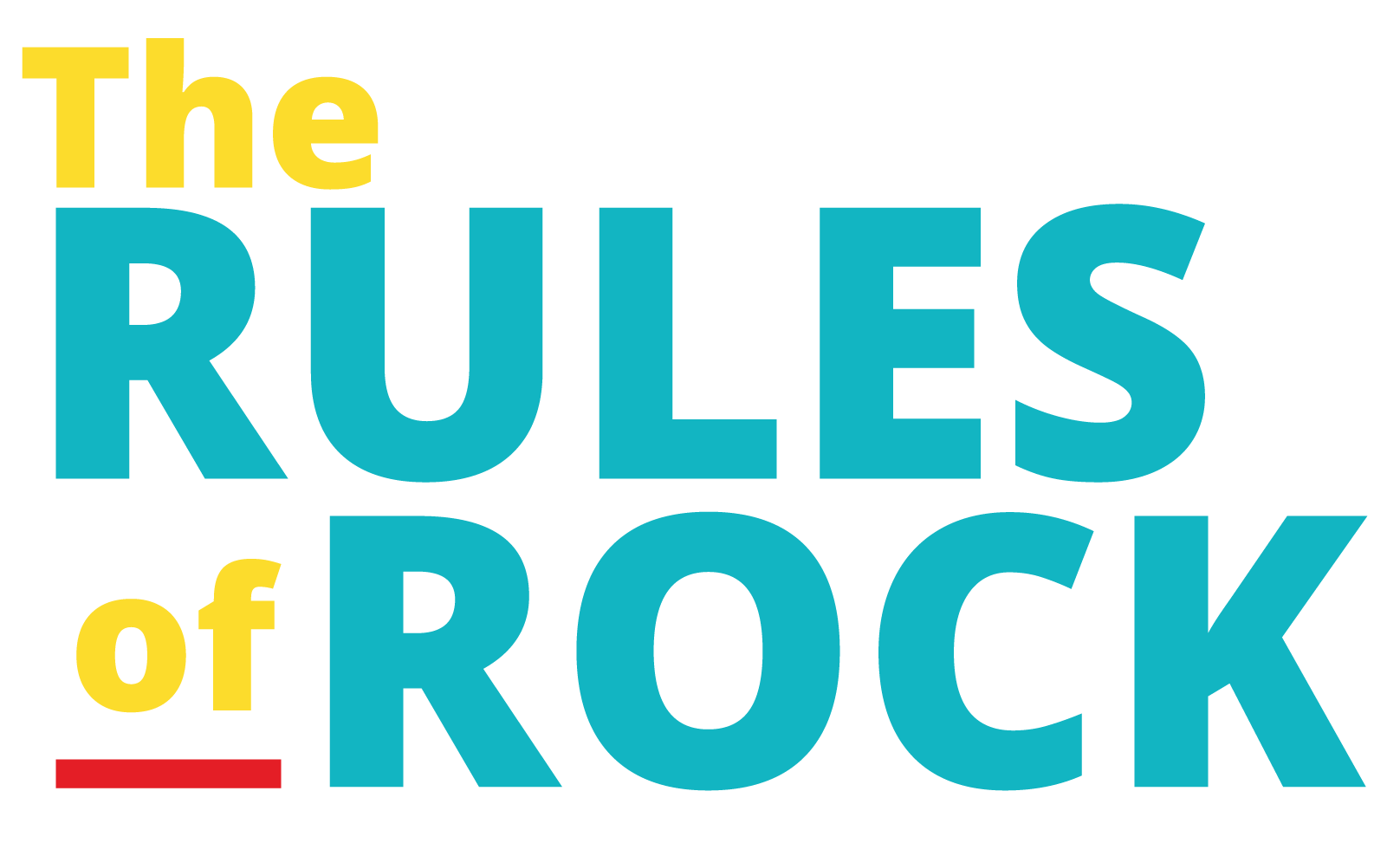 Do not let finances be an issue:
We've all been there - finances are tight. Don't worry. We have financial aid for memberships and the Rock Band Program. Reach out to us and we can either set up a payment plan, arrange for partial payment, or provide you with a full-paid scholarship. You do NOT have to provide us with your financial information, JUST ASK!
Be yourself:
Each student that walks through our doors should experience the freedom to be themselves. Music and art are here to make the world a better place. We want to foster a safe, loving, supportive environment for each student to express themselves fully.
No drugs or alcohol:
Obviously :)