By Megan Unsicker
I am so excited to have the opportunity to talk about my experience with the Eastern Iowa Arts Academy! I could go on talking about the subject for hours, so the question really is where to begin? So I guess I'll start with a little bit about who I am…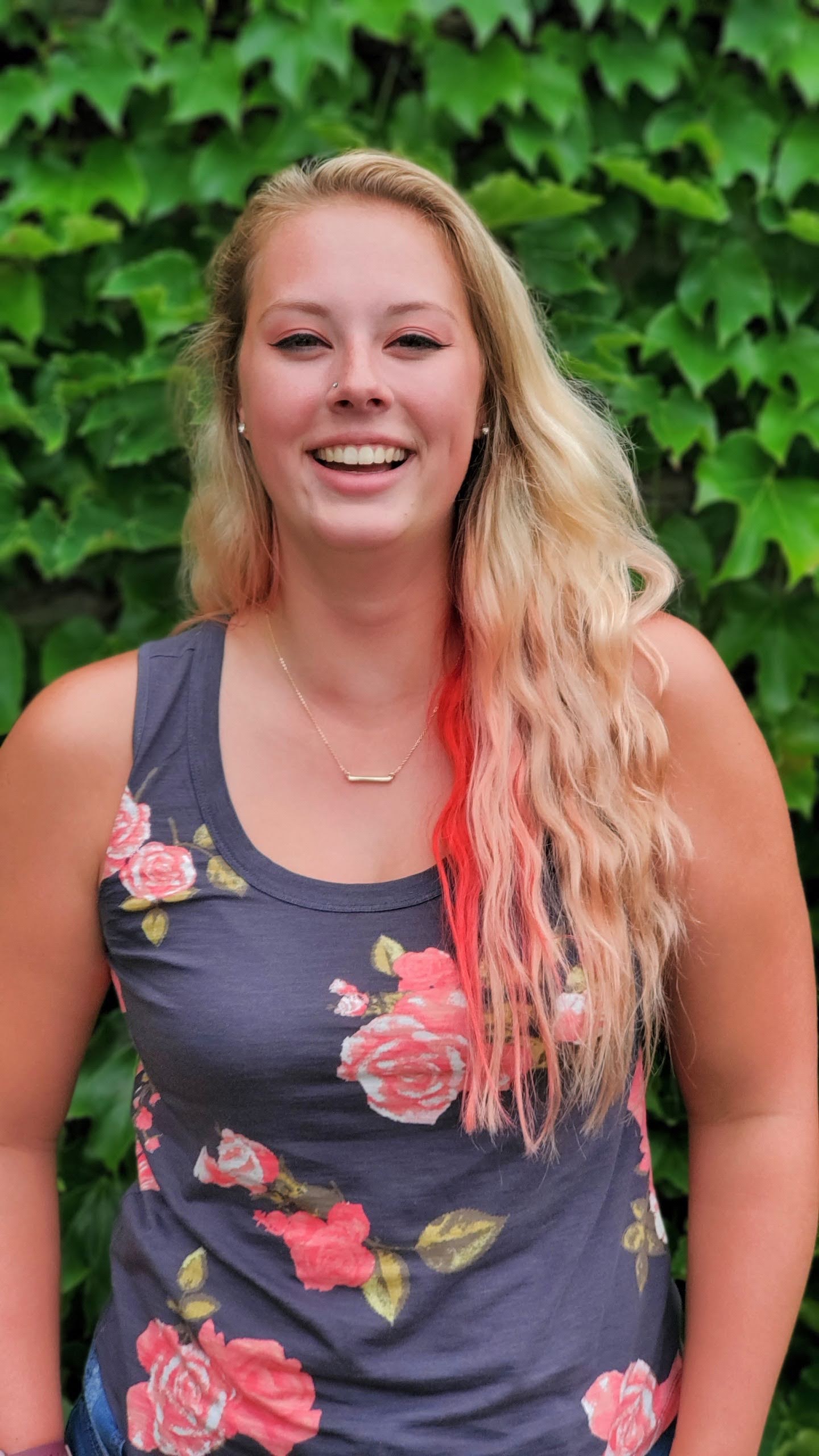 My name is Megan, I was a student at Coe College during my time with the EIAA and I was given the chance to be a part of the program that now feels like home to me. At Coe, I was a double major in Art and Psychology with big dreams to make a difference in the world. I can now proudly say that not only have I graduated with honors, I am now onto the next chapter in my story. I am currently a student at Adler University in Chicago to get a dual master's degree in Art Therapy and Counseling. I can say with full confidence that I would not be where I am today without not only the experience that I gained at the EIAA, but more importantly the endless support from my colleagues there.
At the Arts Academy, I got the chance to teach classes and work with young men and women in both the fine arts and music. What I loved most about the experience is truly the connections I made and the community that I am so grateful to be a part of. I have always had the goal of creating a place that is safe for everyone regardless of age, gender, race, orientation, etc. I dreamed that it was possible but I had never truly seen such a space put into action… until I came here. The community that this program has created is unlike any other that I have ever witnessed. I watched kids have the chance to truly be themselves and be accepted and supported by those around them. It is incredible how these young adults are given the opportunity to discover who they are for themselves and can bond with others through creativity and expression. The value this program cannot be explained with money or words, it is simply too large to express.
Just to give a little example, I am 22 years old. I thought I knew who I was and who I wanted to be. I am a confident person but have always struggled to show this and fight daily battles with my anxiety to let me express who I am. I knew the impact this program has on the children and even the adults who attend the classes. Little did I think that it would impact me as greatly as it has. I am in graduate school speaking confidently with my peers and making friendships in the first weeks of school. I even joined a school club! I would have never had the confidence nor the courage to do such things a year ago! I am finding who I am and I have this program to thank for that. I was given the space to explore myself, to make mistakes, and to be shown what unconditional love and care look like. I especially have the two people who I worked most closely with, Heather and Courtny, to thank for such an incredible experience. I have two strong, compassionate role models to look up to, and one day I hope to be half the person they are!
I could not help but smile in class today as we are talking about our final project for our first semester. The objective is to "create" an organization that you think is necessary in a community. I have no doubt what my organization is going to look like! Even in my real life, I have thought about how I could potentially create my own "Eastern Iowa Arts Academy" wherever it is that I end up in life. It is such a unique place that I think every person could benefit from. This program is more than art or music classes… it is a community, a family, and a home.
- Megan Unsicker
Check out some of Megan's artwork:
Facebook: https://www.facebook.com/the.life.of.the.arty
Instagram: @life_of.the_arty
Loading Conversation