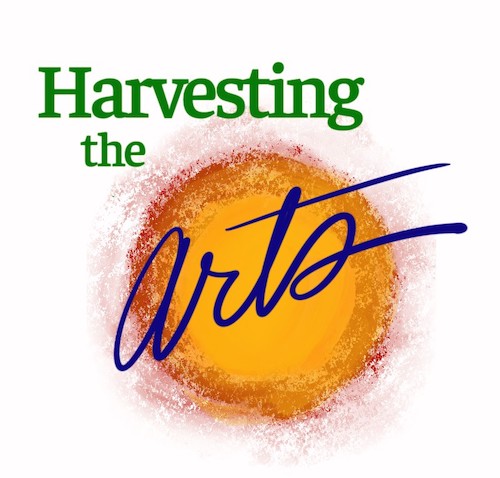 Eastern Iowa Arts Academy
2020 Virtual Event and Auction
---
November 1st - 13th, 2020
---
Dear EIAA Friends,
Well, nothing has been ordinary about this year! We hope that you are weathering the many changes that have happened due to COVID-19. We are working every day to make sure that the arts are readily accessible to students to help them process what they are experiencing, despite not meeting in person. We are even getting art supplies and instruments into the hands of our members to help them make art and music! Due to concerns regarding the COVID-19 pandemic and the widespread effects of the Derecho that passed through Iowa on August 10th, EIAA's annual Harvesting the Arts event will look different this year.
There are two ways you can support EIAA this year.
• We will have a limited online auction including art by area artists as well as some amazing baskets. The auction will be open November 1st and will run through November 13th. Please check out the items up for bid by visiting www.auctria.com/auction/HTA2020 any time during that two-week period.
• Additionally, we are asking for your support through a direct donation to the Eastern Iowa Arts Academy. Our hope is that each person/couple who "attends" HTA 2020 will consider a donation of $200*, which is the average amount spent to purchase a ticket to the event along with the cost of games and beverages. If we meet that goal, we will come very close to raising the amount we raise at HTA in a typical year. To make a direct donation, please visit our Donation Station on the website, or mail your check to 1841 E Avenue NE, Cedar Rapids, IA 52402, by November 13th.
Area non- profits, like EIAA, need your help now more than ever to keep our programming going and to continue to reach out to area students. We are missing our students and they are missing us. Recently, a parent reached out to EIAA staff to say,
"I just want to say that I really wish more people knew how amazing, kind and generous everyone is at the Arts Academy. Not just the staff for parents, but the kids pick goodness up from ALL of you. In a year of so much negativity, you guys bring so much needed light".
Thank you, in advance, for your support of this year's reimagined event. We will look forward to seeing you all, in person, in November 2021!!!
- David Griffin, Co-Executive Director
- Tracy McPartland, Co-Executive Director
*The 2020 CARES Act now allows for a $300 deductible charitable donation, even for those who do not normally itemize.
If you've been a sponsor in the past, we hope you will consider sponsoring this year's non-traditional event. Sponsorship levels will be recognized on all publication regarding the following programs from January – August, 2021
$2,500 – Premier Sponsor
▪ Supports EIAA's Rock Band Program
$1,500 – Director Sponsor
▪ Supports EIAA's Music & Arts Studios Programming
$1,000 – Performer Sponsor
▪ Supports EIAA's After School Enrichment Program
$500 – Crew Sponsor
▪ Supports EIAA's Open Studio Program
$250 – Audience Sponsor
▪ Supports EIAA's High School Art Club and Youth Arts Leadership Program
How can I sponsor?
If you would like to sponsor EIAA's reimagined HTA event there are several options.
Contact the EIAA office at 319-350-1805 or email info@eiaaprogram.org and we will connect with you to complete the process.
If you would prefer to reserve your sponsorship online, you can visit our website's Donation Station to use PayPal, Venmo, or a major credit card.
You may visit the HTA auction page www.auctria.com/auction/HTA2020 and make your payment there.
Or you may mail a check to
EIAA, 1841 E Ave NE, Cedar Rapids, IA 52402
Please make your check payable to:
Eastern Iowa Arts Academy
1841 E Ave NE
Cedar Rapids, IA 52402
Please contact us with any questions.
Thank you to our 2020 sponsors!



Greg Epping and Connie Kokontis | Kyle & Megan Hach | Elizabeth Wilson | Sean & Tracy McPartland